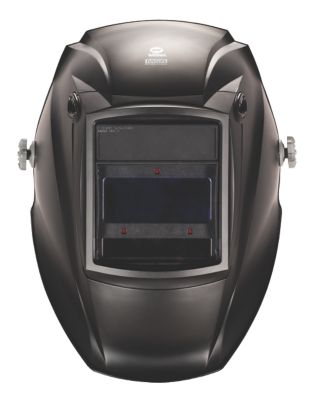 Welding Helmets and Adapters for Hard Hats MSA and Miller welding helmets and hard hat adapters are designed specifically for use with many MSA hard hats. A top level of protection to help prevent eye injury and skin burns with the options of passive and active welding helmets designed to protect and perform in demanding welding, cutting and grinding applications. The 'X-Mode' auto-darkening technology is one more feature to increase welding safety in all industries.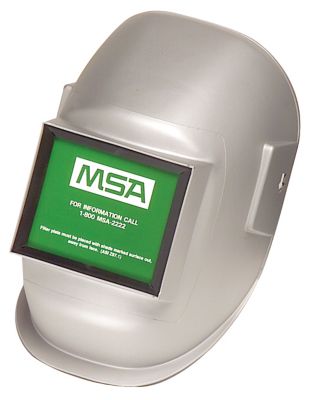 Welding Shields Crafted to protect a welder's eyes and face, our thermal plastic welding shields safeguard against infrared burns, flying sparks and other hazards. When protection from overhead hazards is required, our versatile shields may be attached to protective headwear with various MSA accessories. Our protective eyewear fits over many prescription glasses and features a shade #5 lens.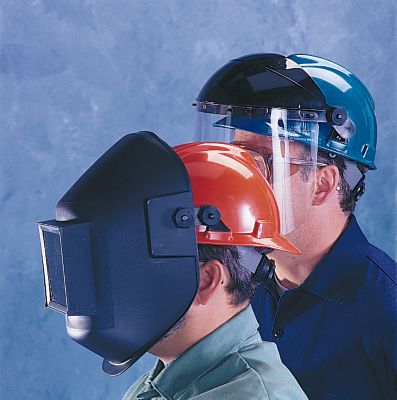 Adapter Kits for Welding Shields Adapter kits permit the easy attachment of Welding Shields and Sparkgard Faceshields with visors to MSA's helmets.