Featured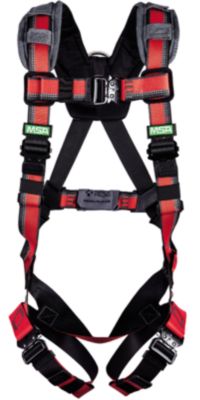 EVOTECH® LITE Full Body Harnesses
The EVOTECH LITE Safety Harnesses provide added comfort by removing excess weight. The EVOTECH® LITE Full Body Harnesses are 20% lighter than standard fall protection safety equipment; workers will feel the difference at the end of a long day.
Featured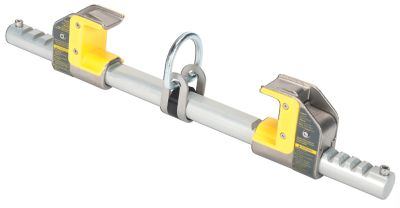 Featured
Latchways Personal Rescue Device®
The MSA Latchways® PRD is a lightweight, unobtrusive personal rescue device that is an integrated full body harness system for self-rescue. In the event of a fall the device lowers the person gently to the ground in a controlled descent.
Featured
Gravity® Temporary Horizontal Lifelines
MSA's newly enhanced Gravity Temporary Horizontal Lifelines offer unique, exclusive bypass shuttles enabling two workers to share a line and pass each other while maintaining 100% tie-off. The Gravity Temporary Synthetic Horizontal Lifeline, designed for easy installation and removal, suits many applications. System mounts to any suitable 5,000-lb-rated anchorage point and uses many standard components. Integral line tensioner helps to ensure proper lifeline tensioning. 
Featured
Latchways® Vertical Ladder Lifeline Kits
Latchways Vertical Ladder Lifeline Kits allow for hands-free movement up and down the entire height of the fixed ladder, eliminating the need to disconnect and find new tie-off points while ascending or descending the ladder. These vertical ladder lifeline kits come in multiple lengths for different ladder heights and must be used in conjunction with the Latchways LadderLatch™ climbing device (sold separately).
Featured
Latchways® Horizontal Lifeline Systems
MSA's range of Latchways® Engineered Horizontal Lifeline Systems, incorporating the patented Constant Force® Post, can be deployed across virtually all the major roof types including standing-seam, composite, built-up-on-site, secret-fix and membrane. Fixing the Constant Force Post does not damage the integrity of the roof and therefore will not compromise the roof guarantee.
Featured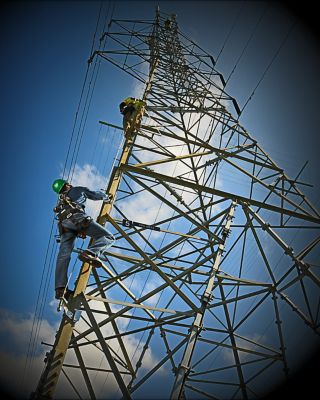 Latchways® Vertical Lifeline Systems
MSA's range of Latchways® Engineered Vertical Lifeline Systems for ladders provide outstanding personal safety for individuals working on any type of fixed tower ladder, industrial ladder. Applications include cranes and silos. MSA's Latchways Engineered Vertical Lifeline Systems for towers, have the inherent flexibility to be configured for use on virtually any design of power transmission tower.