Featured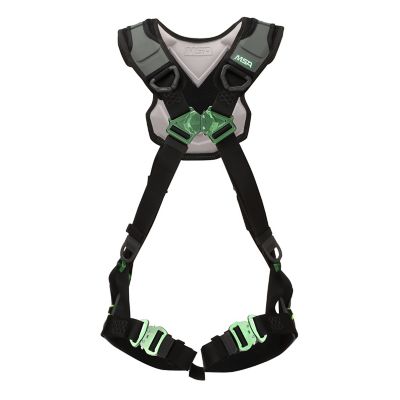 V-FLEX™ Safety Harness
This racing style harness achieves exceptional comfort and fit for long days on the job so workers can focus on the task at hand. The patent-pending RaceFLEX™ connection reduces the feeling of restriction and need for harness adjustment for improved worker mobility. With additional features such as contoured, breathable shoulder padding and horizontal leg straps, this harness will keep you comfortable all day, every day.
Featured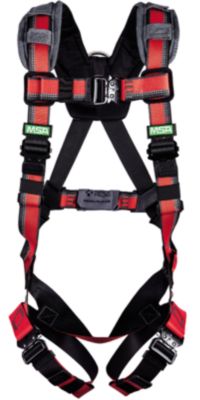 EVOTECH® LITE Full Body Harnesses
The EVOTECH LITE Safety Harnesses provide added comfort by removing excess weight. The EVOTECH® LITE Full Body Harnesses are 20% lighter than standard fall protection safety equipment; workers will feel the difference at the end of a long day.
Featured
Workman® Harnesses
Quality, comfort, and value come together in the Workman line of products. Workman Full Body Harnesses feature lightweight components and durable webbing. For corrosive environments, the Workman® Stainless Steel Full Body Harness comes equipped with stainless steel hardware.  Stainless steel components are resistant to harsh environments so they maintain durability when used in corrosive environments.
Featured
V-Series Stretch Shock Absorbing Lanyard
Its light-weight and streamlined design offers complete protection while keeping arrest forces below ANSI and OSHA limits. The V-Series Stretch safety lanyard is raising the standard for shock-absorbing lanyards.
Featured
Featured

Workman® Energy-Absorbing Lanyard
When free-fall distance can exceed two feet, use a lightweight, low-profile Workman® Energy-Absorbing Lanyard. The energy absorber not only limits force on the body in a fall, but also on the anchor location. The shock absorber includes a clear, durable protective cover over the labels to increase service life and allow for easy inspection.
Featured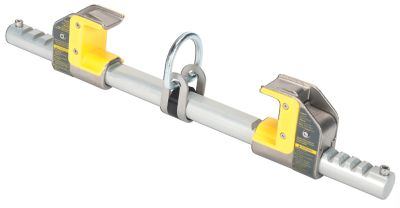 Featured
Latchways Personal Rescue Device®
The MSA Latchways® PRD is a lightweight, unobtrusive personal rescue device that is an integrated full body harness system for self-rescue. In the event of a fall the device lowers the person gently to the ground in a controlled descent.
Featured
Rescue Utility System
The Rescue Utility System is primarily used for raising and lowering people or equipment in rescue and industrial work access and ideal for confined space applications. A 4:1 rescue pulley system Pulleys are equipped with a built-in anti-reversing lock. Offers rapid deployment, is virtually maintenance free, and is rated for two-person load.
Featured
Latchways® Vertical Ladder Lifeline Kits
Latchways Vertical Ladder Lifeline Kits allow for hands-free movement up and down the entire height of the fixed ladder, eliminating the need to disconnect and find new tie-off points while ascending or descending the ladder. These vertical ladder lifeline kits come in multiple lengths for different ladder heights and must be used in conjunction with the Latchways LadderLatch™ climbing device (sold separately).
Featured
Latchways® Horizontal Lifeline Systems
MSA's range of Latchways® Engineered Horizontal Lifeline Systems, incorporating the patented Constant Force® Post, can be deployed across virtually all the major roof types including standing-seam, composite, built-up-on-site, secret-fix and membrane. Fixing the Constant Force Post does not damage the integrity of the roof and therefore will not compromise the roof guarantee.
Featured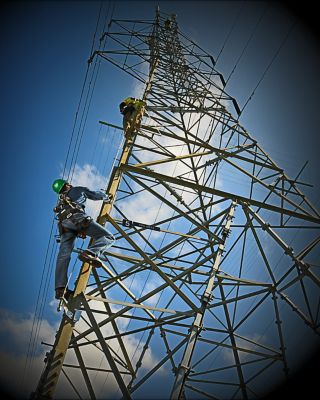 Latchways® Vertical Lifeline Systems
MSA's range of Latchways® Engineered Vertical Lifeline Systems for ladders provide outstanding personal safety for individuals working on any type of fixed tower ladder, industrial ladder. Applications include cranes and silos. MSA's Latchways Engineered Vertical Lifeline Systems for towers, have the inherent flexibility to be configured for use on virtually any design of power transmission tower.