Latchways Sealed Self-Retracting Lanyards
The Latchways Sealed Self-Retracting Lifeline range offers a dependable means of fall protection and has been specifically designed for use in harsh environments such as oil rigs, wind turbines and other offshore applications.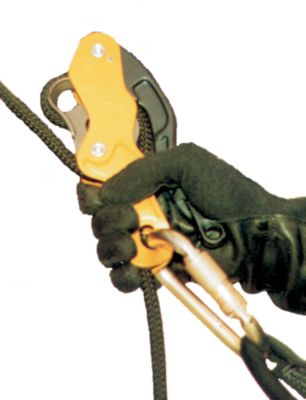 Anthron Descender
The Anthron Descender is a manually operated, controlled descent device most commonly used for suspended work positioning, self-evacuation, or rescue operations. A cam assembly provides friction on the rope to hold a load or allow the load to descend at a controlled rate. The system consists of a 7/16" (11mm) rope, the Anthron Descender, and two carabiners. Proper roping and rigging diagrams are on the side of the device, which can be installed or removed at any point on the rope and has a working load of 300 pounds (136 kg).

Workman® Mini Personal Fall Limiter
The Workman Mini Personal Fall Limiter (PFL) is the premier option in MSA's line of self-retracting devices (SRDs) for users working at heights.The internal fast-acting pawl lock mechanism offers the most versatile, compact, self-retracting device on the market, allowing for increased user safety at lower heights. Fall limiter design stops a fall quickly, providing workers with the ability to tie off at lower levels below the D-ring. Housing design is compact and lightweight; users can replace their standard 6-ft. (1.8 m) energy-absorbing lanyards. The Workman Mini PFL is available in both single- and twin-leg, tie-back and non-tie-back configurations, at lengths of 6-ft. (1.8 m) and 9-ft. (2.7 m) working capacity.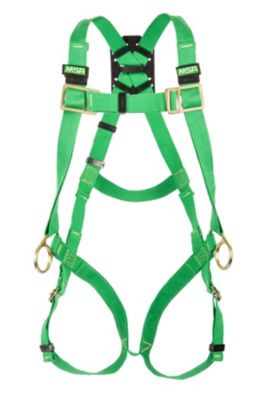 Thermatek® Harnesses
With chemical- and heat-resistant Kevlar/Nomex blend webbing, the Thermatek® full body, vest-style harness is an effective fall arrest solution. Features webbing and stitching in contrasting colors for easier inspection, and Qwik-Fit leg straps for easy connection.