Featured
General Monitors S5000 Gas Monitor
The General Monitors S5000 Gas Monitor is the ultimate gas detector for extreme environments needing to detect oxygen, toxic and combustible gases. It operates over a wide temperature range using a variety of gas sensing technologies. XCell® gas sensors with TruCal® technology extends calibration cycles up to 18 months. Dual sensing capability doubles the sensing power.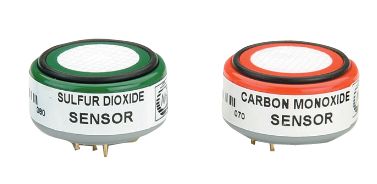 Electrochemical Sensors
The General Monitors electrochemical gas sensors are highly sensitive to toxic gases including carbon monoxide, H2S, hydrogen, hydrogen chloride, ammonia, chlorine, chlorine dioxide,  nitric oxide, nitrogen dioxide, ozone, SO2, and oxygen deficiency.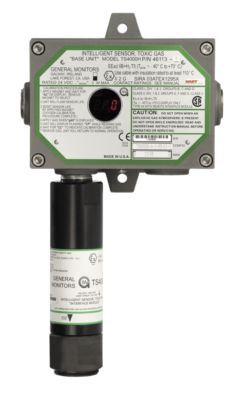 TS4000H Toxic Gas Detector
The TS4000H Intelligent Toxic Gas Detector continuously monitors a variety of toxic gases in the ppm range or oxygen deficiency, delivering highly accurate detection and protection. The unit features one person calibration and virtually self-calibrates by simply activating a magnetic switch and applying gas. It provides status indication and alarm outputs. Configurations with relays, Modbus, and HART are available to meet many needs.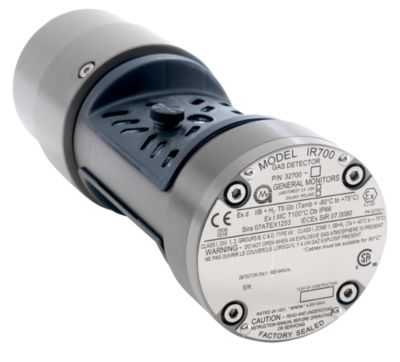 IR700 Point IR Carbon Dioxide Gas Detector
The IR700 Infrared (IR) Point Detector is a microprocessor-based carbon dioxide gas detector that continuously monitors for CO2 in ppm levels. All electronics are contained within an explosion-proof housing so that the IR700's detector information can be processed locally. The IR700 operates with a 4-20 mA signal, which is proportional to 0 to 100% full scale. Configurations with analog output, Modbus and HART are available. Modbus and HART data can be used for predictive maintenance.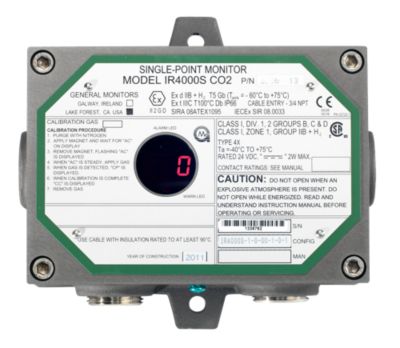 IR4000S-CO2 Single Point Gas Monitor
The IR4000S CO2 Single-Point Monitor is a display and user interface for the IR700 carbon dioxide gas detector. The monitor allows local calibration and displays gas concentration. Relays are optional. The relays provide output for Alarm, Warn, and Fault conditions.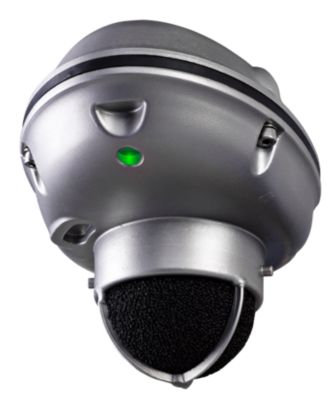 Surveyor Ultrasonic Gas Leak Detector
The Surveyor detects gas leaks by sensing the airborne ultrasound emitted from leaking gas at high pressure. Ultrasonic gas detection is based on robust and proven Gassonic technology and designed for long and failsafe operation in extreme environmental conditions. Because the Surveyor responds to the source of a gas release rather than the dispersed gas, it is unaffected by changing wind directions, gas dilution, and the direction of the gas leak.