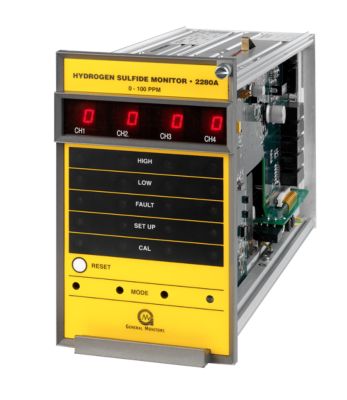 2280A Four Channel H2S Gas Monitor
The 2280A is a system for continuously monitoring H2S gas concentrations in four locations. The system consists of up to four remote mounted sensors and a solid state controller. The controller consists of four independent channels, each having its own circuitry. With a digital display, the 2280A shows hydrogen sulfide gas concentrations in ppm (parts per million) in the ranges of 0-20, 0-50, or 0-99 ppm for each channel.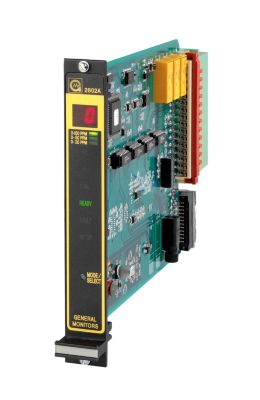 2602A Zero Two Series Control Module for H2S Applications
The 2602A is a single-channel H2S Control Module that has been designed to monitor H2S in parts per million (ppm) levels and provide status indication and alarm outputs. Microprocessor-based electronics allow all options to be user selectable through front panel interface (mode / select switch and digital display). The digital display on the 2602A indicates hydrogen sulfide gas concentration, fault codes, calibration cues and setup options. Other features include LED indications of status, relay outputs for fault, low alarm and high alarm, and serial communications ports.