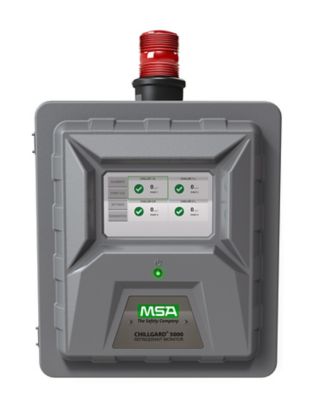 Chillgard® 5000 Refrigerant Leak Monitor The Chillgard® 5000 Refrigerant Leak Monitor provides the earliest level of detection of costly refrigerant gas leaks in mechanical equipment rooms. Sampling system with patented photoacoustic infrared (PAIR) technology detects leaks as low as 1 part per million (ppm). Intuitive, touchscreen user interface makes it easy to operate. Predictive maintenance and diagnostics keep you operational.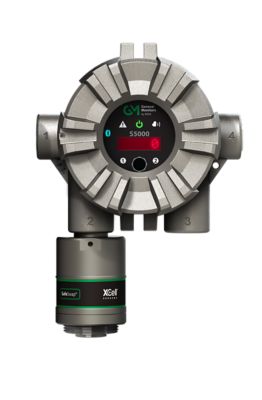 General Monitors S5000 Gas Monitor The General Monitors S5000 Gas Monitor is the ultimate gas detector for extreme environments needing to detect oxygen, toxic and combustible gases. It operates over a wide temperature range using a variety of gas sensing technologies. XCell® gas sensors with TruCal® technology extends calibration cycles up to 18 months. Dual sensing capability doubles the sensing power.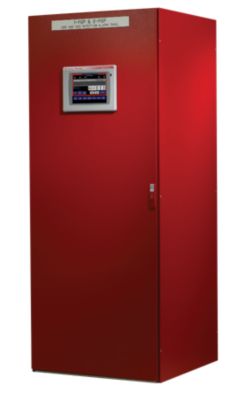 HazardWatch Fire and Gas System An innovative, modular system that combines highly reliable programmable logic controller (PLC) technology with our advanced gas and flame field devices. It is highly scalable, making it suitable for small systems to large plant-wide applications. Offering intelligence, flexibility and reliability, the HazardWatch System's controller hardware configuration and software has been tested by Factory Mutual to verify NFPA 72 compliance.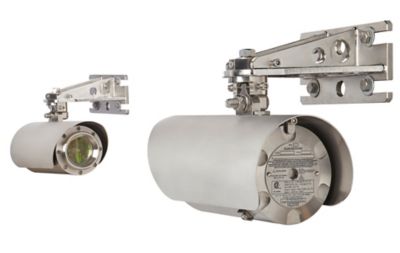 Senscient ELDS™ Open Path Gas Detector The Senscient ELDS laser-based open path gas detector is available for a wide range of toxic and flammable gases. The Senscient ELDS uses 'SimuGas' self-testing to eliminate employees entering hazardous areas for gas checks. Nuisance false alarms are virtually eliminated with its breakthrough Harmonic Fingerprint processing.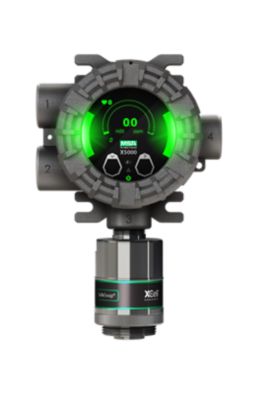 ULTIMA® X5000 Gas Monitor The ULTIMA® X5000 Gas Monitor  is the future of gas detection for oxygen, toxic and combustible gases. MSA XCell® gas sensors with TruCal® technology offer calibration cycles up to 18 months (local calibration respected). The gas transmitter's advanced, multi-lingual OLED display is easy to read and the unique touch-screen interface makes it simple to navigate.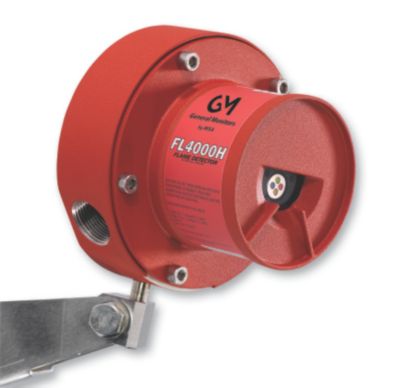 FL4000H Multi-spectrum IR Flame Detector The FL4000H is an advanced multi-spectrum infrared (MSIR) flame detector that provides superior false alarm immunity with the widest field of view. The FL4000H employs a multi-spectral optical IR sensing array with a sophisticated Neural Network Technology (NNT) system to reliably discriminate between actual flames and the vast majority of false alarm sources. The FL4000H detects typical fires such as alcohol, n-heptane, gasoline, jet fuels and hydrocarbons. It can also see through dense smoke produced by diesel, rubber, plastics and lube oil fires.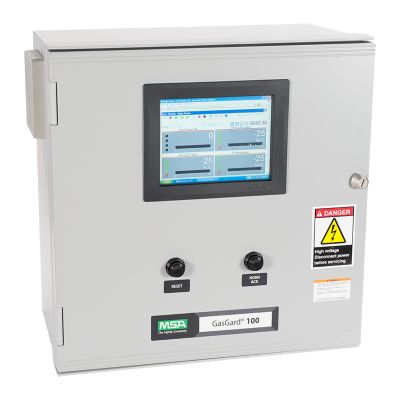 GasGard® 100 Control System New GasGard 100 Control System scalable, high performance data acquisition/data-logging platform offers an intelligent approach to data acquisition and control for fixed flame and gas detection. Open Ethernet connectivity with web-based configuration and data monitoring functions allow GasGard 100 Controllers to provide a wide range of monitoring and historical logging functions. View real time trends via web browser from any PC without special software. Gasgard 100 Control System provides fully integrated measurement, display and recording platforms, that when equipped with MSA's extensive line of transmitters and sensors, forms a complete gas detection solution.
S4000CH Combustible Gas Detector The S4000CH Intelligent Sensor is a microprocessor-based transmitter designed for use with General Monitors industry-leading catalytic bead sensors. It features one person calibration and virtually self-calibrates by simply activating a magnetic switch and applying gas. It monitors combustible gases and vapors within the lower explosive limit (LEL) and provides status indication and alarm outputs. Complies with ANSI/ISA 12.13.01-2000 performance requirements for combustible gas detectors.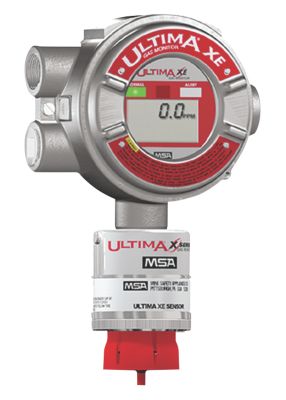 Ultima® X Series Gas Monitors Designed to provide thorough, continuous monitoring of many hazardous gases, the indoor/outdoor Ultima X Series Gas Monitors offer excellent performance and MSA quality craftsmanship. DuraSource™ Technology offers extended sensor life, while HART provides convenient setup, calibration and diagnostics. HART also allows for existing component install and wiring to be used. A single circuit board increases reliability, while our patented sensor disconnect-underpower feature allows all sensors to be replaced in hazardous areas without area declassification. The units are crafted from either stainless steel or polycarbonate, and the interchangeable smart sensors eliminate the need for reconfiguration. Our scrolling LCD screen display sensor reading and gas type, while the calibration process includes date stamping and the ability to calibrate locally or remotely.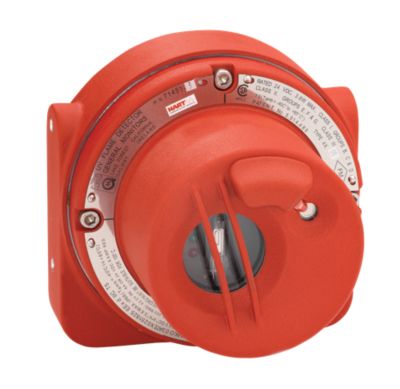 FL3100H UV/IR Flame Detector The FL3100H is an Ultraviolet / Infrared flame detector designed to detect fires and provide alarm outputs directly from the detector while maintaining false alarm immunity. It monitors in both the ultraviolet (UV) and infrared (IR) spectral ranges, making it highly immune to false alarms. Configurations with dual Modbus and HART are available. Modbus and HART data can be used for predictive maintenance. The flame detector's electronics are integral within its explosion-proof housing, allowing detector information to be processed locally.