Featured
GasGard® XL Controller
Monitor up to eight remote gas sensors with the highly accurate wall-mounted GasGard XL Controller. The sensor's large, multi-language LCD display provides real-time readings, offers full-system diagnosis and shows intuitive icons. Housed in durable, fire-retardant ABS plastic, the controller is suitable for a variety of chemical, industrial and waste water environments. The sensor also features a buzzer that sounds up to 85 db.
Featured
ModCon 75 Touch Controller
Designed for use with the Ultima® X Gas Monitor with X3 technology, the pre-programmed ModCon™ 75 Touch Controller features a 7" touchscreen monitor for ease of use. The controller is self-configuring for monitoring up to 25 monitors for a total of 75 sensors. The compact unit allows for remote control of many sensor/transmitter features. The controller is suitable for all industrial, municipal, oil, gas, petrochemical, and HVAC applications.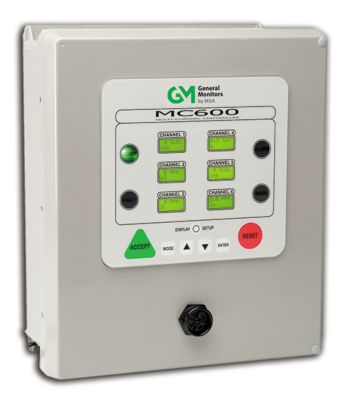 MC600 Multi-Channel Controller
The MC600 is a microprocessor-based multi-channel controller that provides six channels of continuous gas detection. It can be configured as either a local gas detection system, or it can be networked to provide a large plant-wide distributed safety system. It is compatible with our hydrocarbon sensors, H2S sensors, as well as our S4000CH, S4100C, S4000TH, S4100T, IR400, IR5500, IR700, TS4000H, Observer, and Surveyor gas detectors.