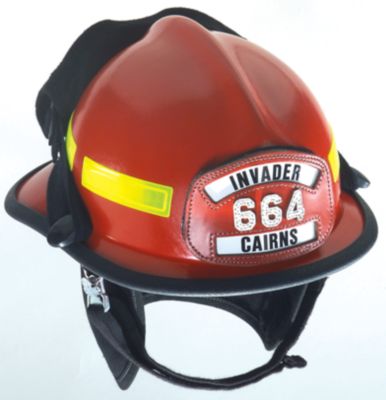 Cairns® Invader 664 Composite Fire Helmet The cost-efficient Cairns Invader 664 Composite Fire Helmet offers solid protection and comfort. This modern style fire helmet offers sleek profile that makes it ideal for most firefighting and rescue applications. Available with the popular Defender Visor, which can easily be raised or lowered with a gloved hand.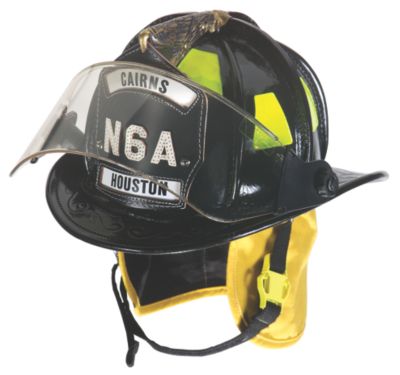 Cairns® N6A Houston™ Leather Fire Helmet The Cairns® Houston™ leather helmet is handcrafted and is compliant to NFPA 1971, 2013 Edition for structural fire fighting. Offers the high quality and appearance that generations of firefighters have trusted since 1836. Each Houston leather helmet is hand-crafted, shaped, stitched, and trimmed to last for years with minimum maintenance. #lovemyCairns!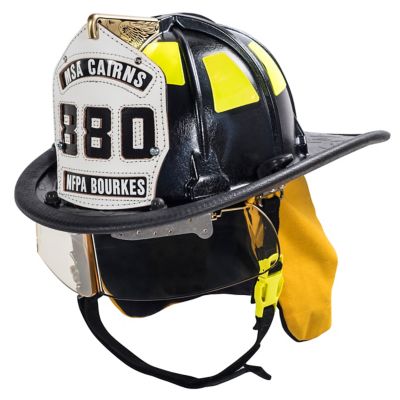 Cairns® 880 Traditional Thermoplastic Fire Helmet The Cairns® 880 traditional fire helmet offers a tough, high-temperature thermoplastic shell resistant to chipping and cracking, and a low-ride helmet design creates a low-profile for superior clearance and maneuverability.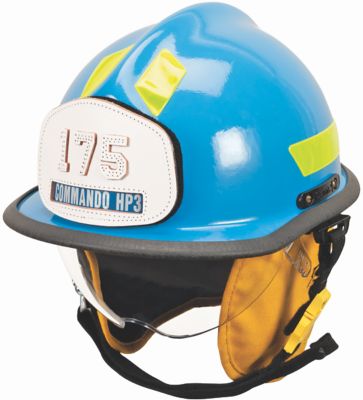 Cairns® Commando™ HP3 Composite Fire Helmet Cairns® Commando™ HP3 Composite Fire Helmet is a low-profile, lightweight fire and rescue helmet that meet NFPA 1951-2013 requirements (USAR), as well as NFPA 1971-2013. The HP3 protects against impact from projectiles and falls. The brimless design allows for easy access to confined spaces and vehicle extrications.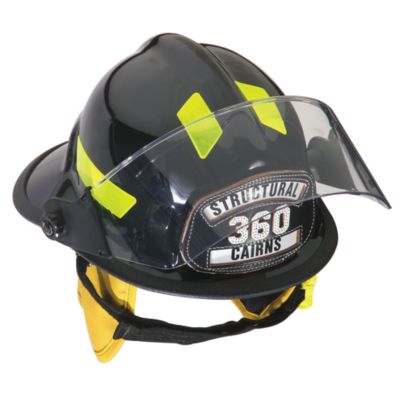 Cairns® 360S Structural Thermoplastic Fire Helmet The multi-incident Cairns® 360S Structural fire helmet is of the lightest modern-style helmets available in the MSA Cairns line, making it perfect for confined space and EMS work alike.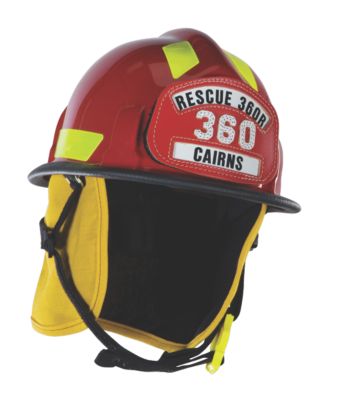 Cairns® Rescue 360R Fire Helmet The Cairns Rescue 360R is a low-profile lightweight fire and rescue helmet that meet NFPA 1951-2013 requirements (USAR), as well as NFPA 1971-2013. The lack of brim on the back of the helmet affords use in confined space and other emergency situations where there is little room to move.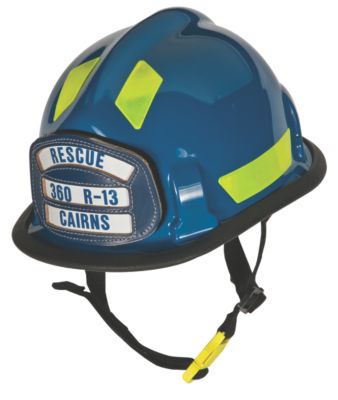 Cairns® Rescue 360R-13 Helmet Lightweight Cairns 360R-13 offers excellent protection when seconds count. This low-profile thermoplastic helmet is specifically designed for rescue usage. Complies with Standard on Protective Ensembles for Technical Rescue Incidents (NFPA 1951-2013)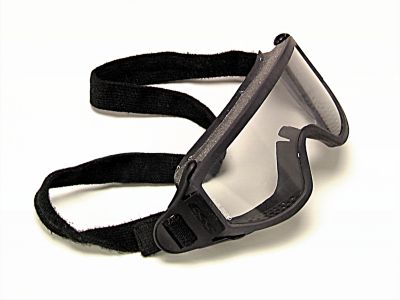 Cairns Firefighter Goggles Constructed of flame-retardant material and certified to withstand temperatures up to 500°F for up to five minutes, these goggles are made to withstand high-heat environments. Features easy lens replacement, anti-fog and anti-scratch coatings, and ballistic-grade, optically correct lenses. Easy to don and doff, even with gloved hands. Choose from InnerZone One, InnerZone Two, InnerZone Three and ESS Goggle System models.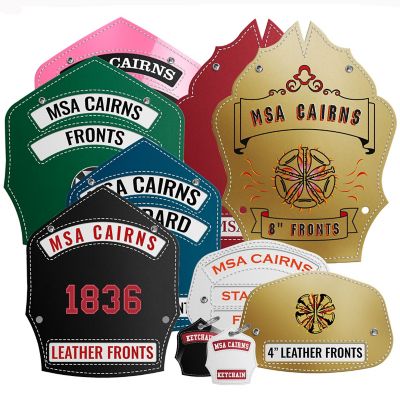 Cairns® Fire Helmet Fronts Add some striking looks to your durable Cairns helmet with the Cairns Fire Helmet Fronts. Leather and gold leaf fronts add a touch of personalization to the company's fire helmets. The lettering and panels are available in Scotchlite™, and literally millions of possible configurations are available. Options include standard fronts, printed gold leaf fronts and hand painted gold leaf fronts for the 4", 6", and 8" sizes.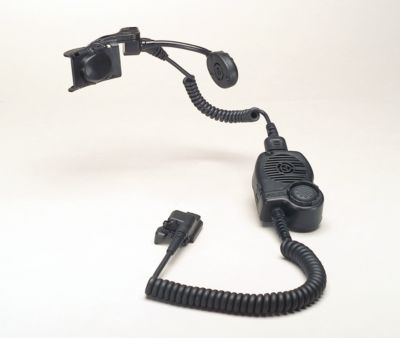 ClearCommand® Helmet Communication System The ClearCommand Helmet Communication radio interface system improves the sending and receiving of messages—even in high-noise environments. No pressure points means the system is comfortable to wear, and the reversible boom speaker assembly lets wearers position it over either ear. The system simply snaps onto fire or industrial helmet suspension.