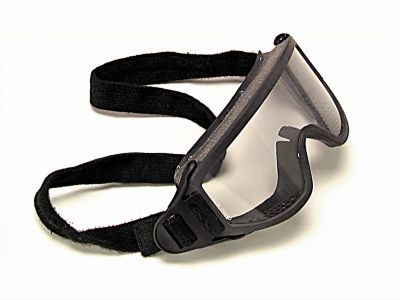 Cairns Firefighter Goggles
Constructed of flame-retardant material and certified to withstand temperatures up to 500°F for up to five minutes, these goggles are made to withstand high-heat environments. Features easy lens replacement, anti-fog and anti-scratch coatings, and ballistic-grade, optically correct lenses. Easy to don and doff, even with gloved hands. Choose from InnerZone One, InnerZone Two, InnerZone Three and ESS Goggle System models.
Cairns® Fire Helmet Fronts
Add some striking looks to your durable Cairns helmet with the Cairns Fire Helmet Fronts. Leather and gold leaf fronts add a touch of personalization to the company's fire helmets. The lettering and panels are available in Scotchlite™, and literally millions of possible configurations are available. Options include standard fronts, printed gold leaf fronts and hand painted gold leaf fronts for the 4", 6", and 8" sizes.
ClearCommand® Helmet Communication System
The ClearCommand Helmet Communication radio interface system improves the sending and receiving of messages—even in high-noise environments. No pressure points means the system is comfortable to wear, and the reversible boom speaker assembly lets wearers position it over either ear. The system simply snaps onto fire or industrial helmet suspension.