Featured
MSA G1 5500
MSA's tried-and-trusted G1 SCBA now comes available in a 5500 psig operating system. Our lowest profile, most comfortable, streamlined and balanced SCBA can now be configured with the lightest weight cylinders on the market today, reducing stress and fatigue while increasing maneuverability in confined spaces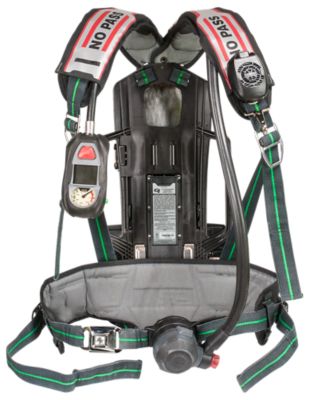 MSA G1 SCBA NO PASS
The MSA G1 NO PASS SCBA is yet another testament to the user focus that MSA brings to the fire service. Incorporating the latest in firefighter safety and technology. There are times on the scene where sudden movements or loud noises might not be a good thing, HAZMAT and law enforcement for example. To meet the needs of these first responders MSA has developed the MSA G1 SCBA NO PASS.
Quick-Disconnects and Adapters
These assemblies connect air supply hoses to the manifold and air source. Locking-type quick disconnects are available to interconnect lengths of air supply hose. With locking quick-disconnects, use up to 12 sections of hose to make up the maximum length.