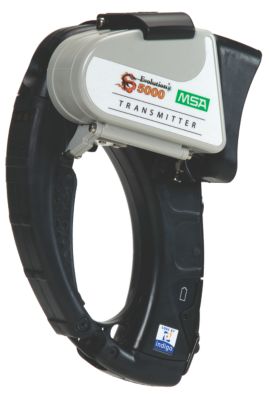 EVOLUTION Remote Wireless Video Transmission System
Designed to transmit video signals from Evolution 5000-series TICs to one of several fully contained receiving stations, each EVOLUTION Wireless Video Transmission System utilizes state-of-the-art 2.4 GHz technology, electronic, and imaging components to deliver optimum performance to the firefighter. The Deluxe EVOLUTION remote wireless video receiver with integrated display contains an electronics/display module in a self-contained metal-formed chassis enclosing the 12" diagonal display, necessary power and video conditioning circuitry, and user control interfaces. The lower-cost EVOLUTION remote wireless video mini-receiver kit (without display) integrates receiving capability into a separate video monitor, computer display, or recording device.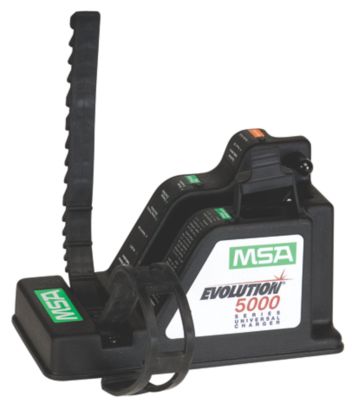 EVOLUTION® 5000 Series Universal Truck Charger
Designed to charge Evolution 5000-series Li-ion batteries, the Evolution Series Universal Truck Charger attaches to the firefighting vehicle and connects to its electrical system. Charges MSA cameras equipped with either the Video Transmitter or Video Capture Systems without having to remove either module.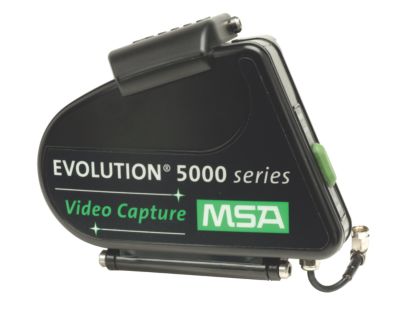 EVOLUTION® 5000 Series Video Capture System
Using a standard flash memory card, the standalone Evolution 5000 Series Video Capture System offers fast and simple video recording of compatible TIC screens for documentation and training purposes.