Employee Resource Business Groups (ERBGs) are voluntary, employee driven communities that capitalize on the wide variety of people and perspectives at MSA, driving our Core Value of Diversity and Inclusion. ERBGs provide you with opportunities to build relationships, learn and grow, give back to the community, and engage with various aspects of our business and customers.

WMSA
Welcoming a wide variety of people, perspectives, and ideas, WMSA's mission is to empower, support and promote the personal and professional growth of women within MSA and within our community.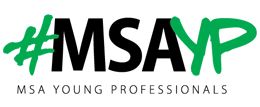 MSA Young Professionals
Bringing together the innovation oriented, #MSAYP strives to make MSA an even better place to work for all generations. Our primary areas of focus are innovative creativity, professional development, work environment, community outreach and networking.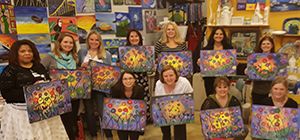 WMSA members participate in a "Paint Your Own Canvas" event.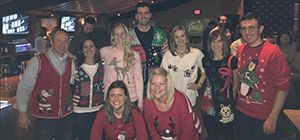 WMSA & #MSAYP members at the Ugly Sweater Mixer for Toys for Tots.
#MSAYP members hit the slopes during the group's first ski trip.
WMSA members on a tour of the Murrysville Production Facility.