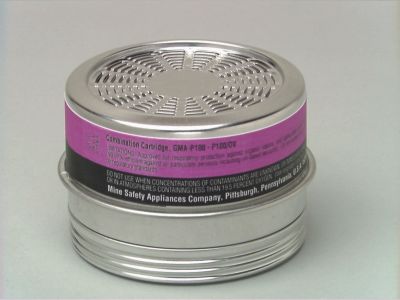 Comfo® Chemical and Combination Cartridges
Crafted to provide a high level of protection, our easy-to-install Comfo Respirator Cartridges guard against a wide variety of contaminants. Our filter cartridges protect against dusts, particles, and mists, while our chemical cartridges protect against gases and vapors. Combination cartridges deliver protection from both particulate and gaseous contaminants. The cartridges thread directly to the receptacles on Comfo and other twin-cartridges respirators.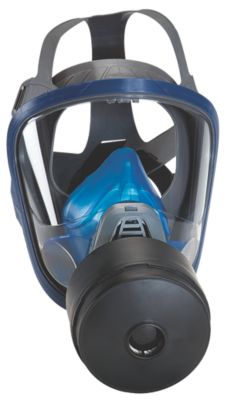 Chin-Type Gas Mask
Our lightweight Chin-Type Gas Masks use a replaceable canister to offer strong protection against particulate matter, vapors and gases. The small canister and comfortable facepiece allow for downward head movement and high ease-of-use. Note: Not meant for fire fighting.
Advantage® 200 LS Half-Mask Respirator
The Advantage 200 LS is a comfortable, efficient and economic half mask. It is ideal for applications where workers are exposed to various hazards from job to job, such as high concentrations of fumes, mists and gases. With its patented MultiFlex system the Advantage 200 LS offers maximum protection and high wearing comfort. The soft, pliable combination of rubber and plastic provides a customised and pressure-free fit, instantly conforming to the wearer's unique facial characteristics. The Advantage 200 LS comes in three sizes and has a complete and exclusive filter programme to protect against harmful particles and/or gases.