Featured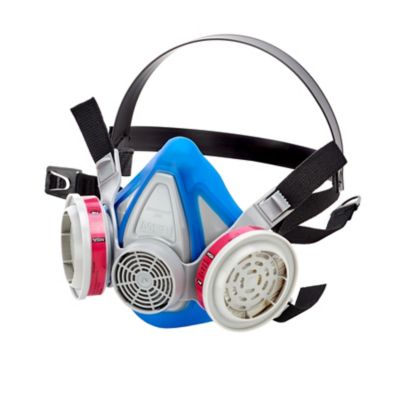 Advantage® 290 Half-Mask Respirator with Source Control
MSA Advantage 290 Elastomeric half-mask respirator provides healthcare professionals a secure protection solution. The Advantage 290 enables user protection up to P100 level which is above N95 requirements. It is also a solution for source control which is achieved by eliminating an exhalation valve, thereby providing filtration of exhaled breath. Elastomeric respirators are a cost-effective and eco-friendly alternative over filtering facepiece respirators such as N95. Note: The Advantage 290 is approved for use with Advantage style particulate filter cartridges only. It is not approved for use with flexi, chemical or combination cartridges.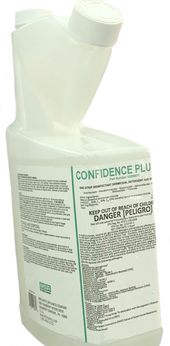 Confidence Plus® 2 Germicidal Cleaner
Confidence Plust 2 is a quaternary ammonium based, EPA registered disinfectant that is effective against multiple bacterial and viral pathogens including SARS associated Coronavirus, influenza, and H1N1.
G1 Facepiece with Twin Cartridge APR Adapter
Single or Twin port adapter snaps into place to cover a wide variety of respiratory applications, our APR adapter works with both NFPA and Industrial G1 facepieces, making the G1 facepiece platform ideal for industrial respiratory needs. The twin cartridge adapter can be used with the full line of both Advantage® and Comfo style respirator cartridges. The single port adapter can be used for industrial gas mask canisters and NFPA version facepieces can be adapted for CBRN APR protection. G1 NFPA Facepieces are available with Rubber or Kevlar harnesses and Industrial facepieces come with a polyester mesh harness for increased comfort.