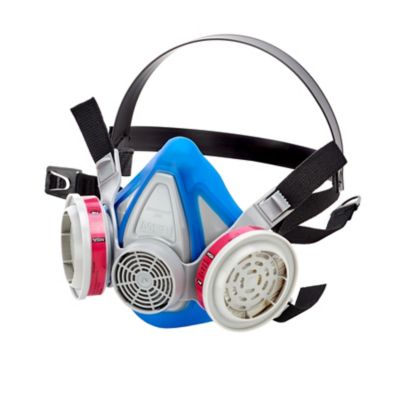 Advantage® 290 Half-Mask Respirator with Source Control
MSA Advantage 290 Elastomeric half-mask respirator provides healthcare professionals a secure protection solution. The Advantage 290 enables user protection up to P100 level which is above N95 requirements. It is also a solution for source control which is achieved by eliminating an exhalation valve, thereby providing filtration of exhaled breath. Elastomeric respirators are a cost-effective and eco-friendly alternative over filtering facepiece respirators such as N95. Note: The Advantage 290 is approved for use with Advantage style particulate filter cartridges only. It is not approved for use with flexi, chemical or combination cartridges.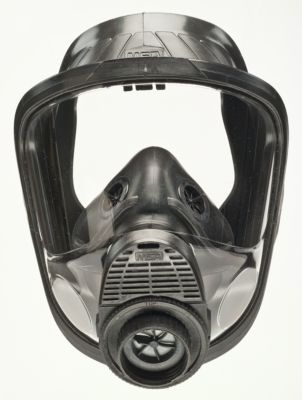 Advantage® 4100 Full-Facepiece Respirator
Precision crafted to cover a wide variety of respiratory applications, our Advantage 4100 Facepiece works with several different MSA respirators to provide comfortable, cost-efficient performance. The facepiece is compatible with several MSA respirator models, including air-purifying respirators, supplied-air respirators and powered air-purifying respirators. Available in both silicone and Hycar, this unit comes in three standard sizes for a snug fit. The facepiece also features a rubber or net harness, and every mask features a standard nosecup for reduced fogging in low-temperature or high-moisture environments.
Ultra Elite® Full-Facepiece Respirators
Combining state-of-the-art features with MSA's precision engineering, the Ultra Elite full-face mask is our top model in this range. The ergonomic design makes this a comfortable unit, while the 5-point harness makes it easy to put it on or take it off. The distortion-free coated lens provides a wide field of vision, while the unique airflow prevents lens misting. The face blank has a single-sealing flange and comes in rubber or silicone, while the speech diaphragm makes communication easy to discern. The model has more than 40 different versions, making it the perfect mask for many different applications.