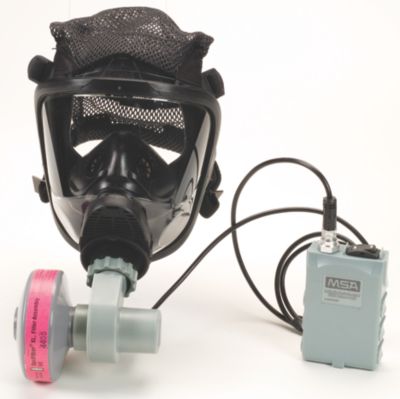 OptimAir® Mask-Mounted PAPR
Specifically designed for our Advantage® 3000, Advantage® 4000, Ultravue®, or Ultra Elite® facepiece models, the OptimAir® MM2K powered air-purifying respirator (PAPR) is precision-crafted to offer long life, high performance, and low maintenance. The compact, easy-to-decontaminate model uses a rechargeable NiMH battery for 8 hours of continuous use, while a dual-rate smart charger fully powers a discharged battery in less than three hours. The water-resistant HEPA filter helps protect against particulate contaminants. The light blower attaches to the facepiece, while the Type HE Optifilter® Cartridges remove particulates.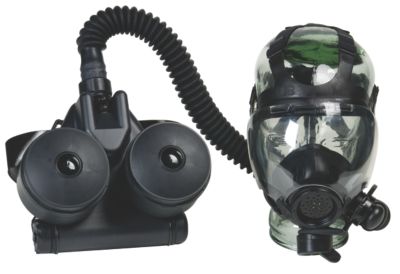 Responder® PAPR
With its industry-leading motor-blower and constantly filtered airflow, the belt-mounted Responder CBRN PAPR is ideal for first responders, military, and special ops personnel who require non-IDLH respiratory protection for up to 8 hours. The unit offers a choice of two MSA gas mask CBRN facepieces and three proprietary cartridges designed for CBRN, particulate and poisonous gases or vapors. The unit's constant airflow helps a user stay physically alert and focused, while also preventing fogging in the facepiece. Batteries can be "hot-swapped," and the blower's EMI shield ensures there is no interference with radio communications.