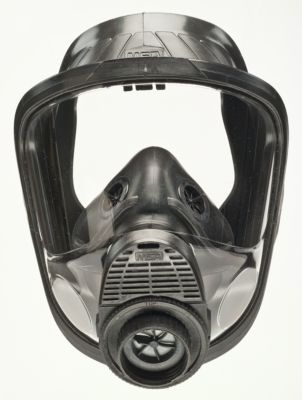 Advantage® 4100 Full-Facepiece Respirator
Precision crafted to cover a wide variety of respiratory applications, our Advantage 4100 Facepiece works with several different MSA respirators to provide comfortable, cost-efficient performance. The facepiece is compatible with several MSA respirator models, including air-purifying respirators, supplied-air respirators and powered air-purifying respirators. Available in both silicone and Hycar, this unit comes in three standard sizes for a snug fit. The facepiece also features a rubber or net harness, and every mask features a standard nosecup for reduced fogging in low-temperature or high-moisture environments.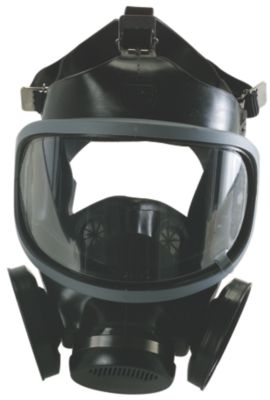 Ultra-Twin® Full-Facepiece Respirator
Crafted to provide a secure fit and strong protection, Ultra-Twin Full-Facepiece Respirators offer several options that make it a clear choice for defense against toxic chemicals. The unit features an inturned lip for a comfortable seal against the face, a large chin cup for easy positioning, and 5 suspension headstraps with roller buckles that hold the facepiece in place while minimizing hair entanglement. The wide lens is scratch resistant, while a speaking diaphragm provides clear short-range communications. The unit also features a nosecup that helps eliminate lens fogging.