Featured
CBRN and Riot Control Gas Masks
Protect law enforcement and military personnel from a variety of respiratory hazards with this full line of CBRN and riot control gas masks. Featuring flexible lenses, wider field of view, permeation-resistant construction and built-in speaking diaphragms, these masks provide protection with a comfortable fit and superior visibility. Available in a variety of styles and configurations.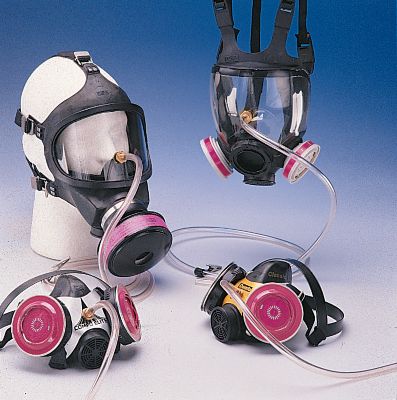 Probed Respirator Facepieces for Fit Testing
Engineered to provide thorough, quantitative fit tests, our full line of specially modified facepiece assemblies offer quality construction and accurate responses. Each of our probed facepieces is equipped with a sampling line and a clothing clip to hold the sampling line. They also feature a built-in probe assembly, which feature solid brass probes. In our half-facepiece models, we attach the probe to the body of the respirator. Full-facepiece respirators are probed through the lens and sealed with a neoprene washer and brass fittings. For existing Ultravue® facepieces, our probed lenses come completely assembled with the same brass probe, sealing hardware and sampling line as the probed full facepieces.