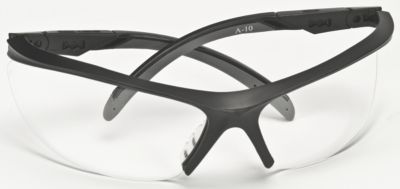 Essential Adjust Eyewear
These dual-lens glasses combine side wrap coverage with a wide field of view and a comfortable fit. Modern styling offers multiple lens and frame color options, as well as adjustable lens for optimal position of wear.
Luxor™ Protective Eyewear
Designed for safety, comfort and style, Luxor Protective Eyewear guards against myriad eye hazards. The one-piece wraparound glasses protect against impact hazards and/or flying particles, dust, sparks and glare. The glasses feature Tuff-Stuff™ scratch-resistant lenses, adjustable temples, soft nose pads and a frameless design.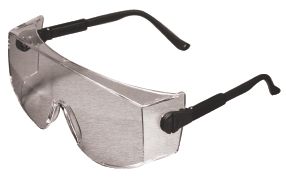 Rx Overglasses
For users who wear prescription glasses, our Rx Overglasses offer high protection while still providing excellent vision. The glasses fit over most prescription eyewear and feature horizontal and vertical adjustable temples, anti-fog lens and Tuff-Stuff™ anti-scratch lens coating. The limited lens curvature offers the best optics and distortion-free wide-angle viewing.