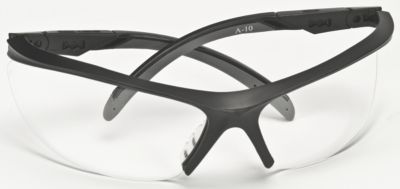 Essential Adjust Eyewear
These dual-lens glasses combine side wrap coverage with a wide field of view and a comfortable fit. Modern styling offers multiple lens and frame color options, as well as adjustable lens for optimal position of wear.
Racers Eyewear
The lightweight, mirrored Racer glasses offer excellent eye protection in an eye-catching package. Featuring an anti-fog coating, the glasses provide 99.999% UV protection. Great for outdoor work.