Clearvue® IR
  The Clearvue®Shade 5 IR helps to minimize risk by maximizing impact and infrared (IR) light protection, with the added ability to fit over prescription glasses.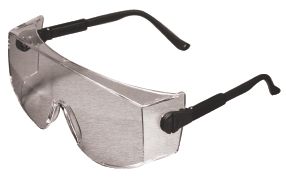 Rx Overglasses
For users who wear prescription glasses, our Rx Overglasses offer high protection while still providing excellent vision. The glasses fit over most prescription eyewear and feature horizontal and vertical adjustable temples, anti-fog lens and Tuff-Stuff™ anti-scratch lens coating. The limited lens curvature offers the best optics and distortion-free wide-angle viewing.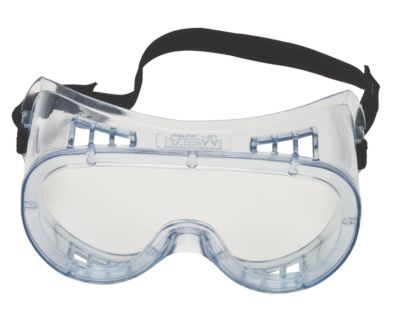 Sightgard® Goggles
For maximum visibility and all-around wearability, this popular line of economical safety goggles offers impact protection. Choose anti-fog or anti-scratch coatings for improved visibility and lens life.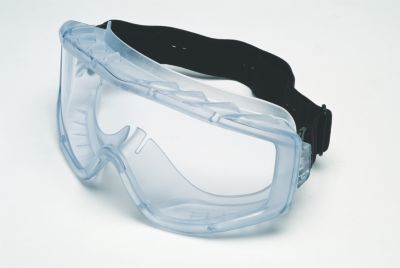 Flexi-Chem™ iV Goggles
These clear, flexible safety goggles protect against significant eye impact hazards such as flying debris and splashes. Acetate lenses resist splashes while the pliable frame enhances comfort and fit. Features a wide, comfort-fit adjustable band.