Featured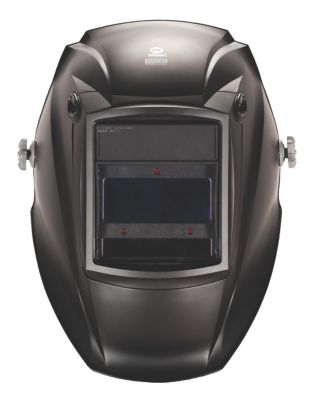 Welding Helmets and Adapters for Hard Hats
MSA and Miller welding helmets and hard hat adapters are designed specifically for use with many MSA hard hats. A top level of protection to help prevent eye injury and skin burns with the options of passive and active welding helmets designed to protect and perform in demanding welding, cutting and grinding applications. The 'X-Mode' auto-darkening technology is one more feature to increase welding safety in all industries.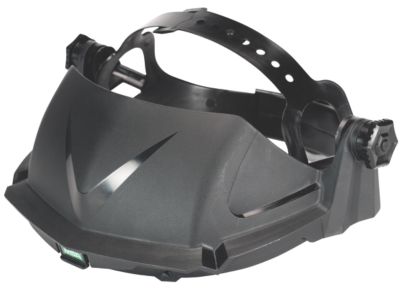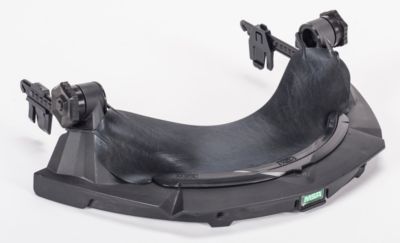 V-Gard® Frames
The standard slotted frame works ideally with any MSA slotted  helmet. The universal frame featuring a heavy-duty, flat, rubber strap can be used with slotted and non-slotted MSA helmets.  With the unique sloped frame design material slides off the frame and out of site. The optional debris control creates a tight seal between helmet and frame. The elevated temperature versions withstand temps up to 350ºF (176ºC).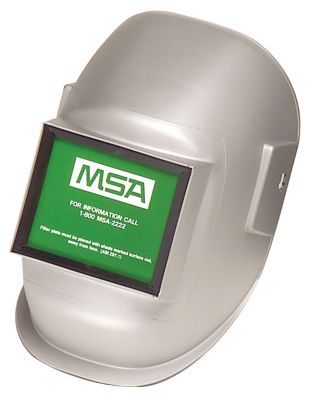 Welding Shields
Crafted to protect a welder's eyes and face, our thermal plastic welding shields safeguard against infrared burns, flying sparks and other hazards. When protection from overhead hazards is required, our versatile shields may be attached to protective headwear with various MSA accessories. Our protective eyewear fits over many prescription glasses and features a shade #5 lens.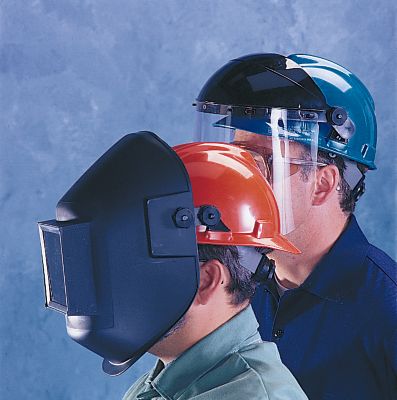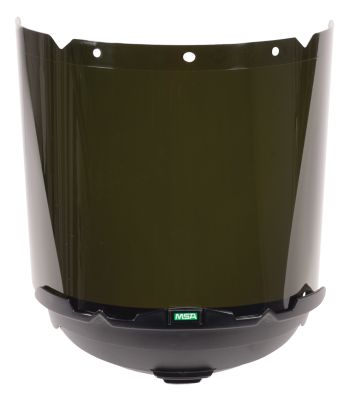 V-Gard® Visors for Welding, Cutting and Brazing Applications
V-Gard polycarbonate shaded visors are thick and molded to protect against damage from impact, elevated temperatures, weld spatter and infrared (IR) radiation. Ideal for autogenous welding, metal pouring, gas soldering and light cutting/brazing, they're engineered for heavy-duty use.