Featured
V-Gard® Visors PC for General Purpose
MSA polycarbonate visors reliably protect against impact, chemical splash and UltraViolet radiation. They are the perfect solution for general and basic applications and can be worn with helmet-mounted ear muffs.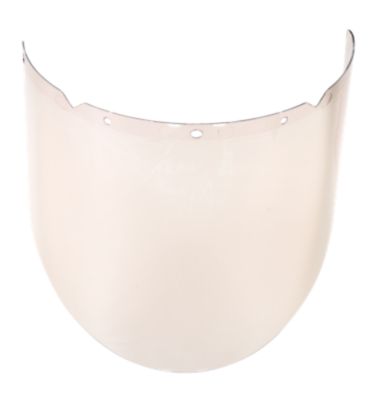 Visor for Radiant Heat/Elevated Temperatures
These special visors are thick, molded and reflective coated to protect against damage from impact, radiation and heat. The reflective coating reflects at least >60% of InfraRed from the surface of the visor, away from the wearer. Ideal for hot working conditions, such as foundries, steel mills, and blast furnaces.