Featured
V-Gard® Visors PC for General Purpose
MSA polycarbonate visors reliably protect against impact, chemical splash and UltraViolet radiation. They are the perfect solution for general and basic applications and can be worn with helmet-mounted ear muffs.
Featured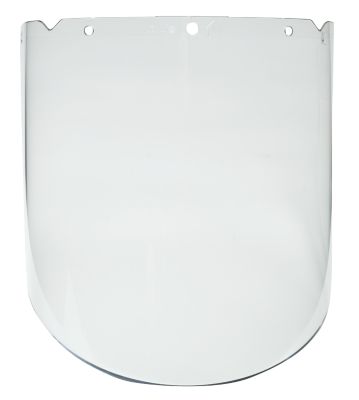 V-Gard® Visors PC for Heavy Duty Purpose
MSA molded polycarbonate visors offer superior protection from flying debris, splash, UV radiation and molten metal. Being molded makes them optically correct, and helps ensure clear vision and reduced eye fatigue. The anti-fog and anti-scratch coatings increase comfort and improve wear.
Featured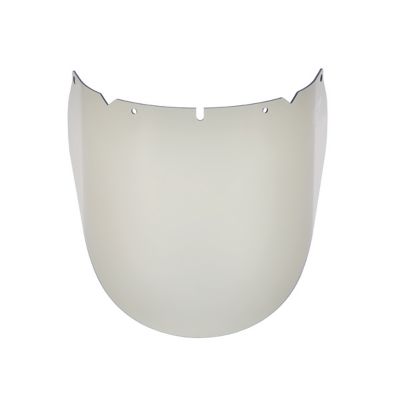 V-Gard® Arc Visors
These PC visors are engineered to help protect against impact and dangerous arc flash hazards. They are perfect for electrical workers and electricians working with high-voltage connections.  Note: V-Gard Arc Visors are intended to be used only with dielectric frames and helmets.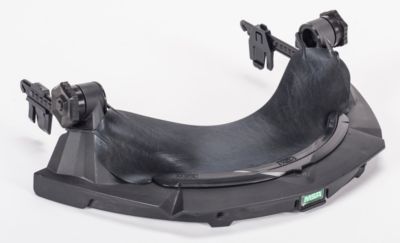 V-Gard® Frames
The standard slotted frame works ideally with any MSA slotted  helmet. The universal frame featuring a heavy-duty, flat, rubber strap can be used with slotted and non-slotted MSA helmets.  With the unique sloped frame design material slides off the frame and out of site. The optional debris control creates a tight seal between helmet and frame. The elevated temperature versions withstand temps up to 350ºF (176ºC).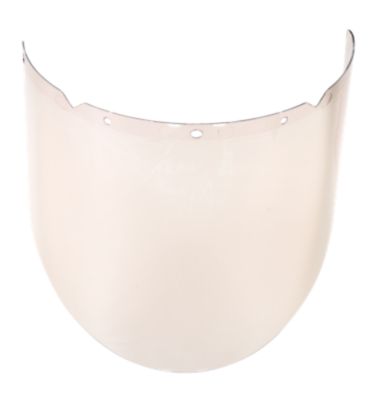 Visor for Radiant Heat/Elevated Temperatures
These special visors are thick, molded and reflective coated to protect against damage from impact, radiation and heat. The reflective coating reflects at least >60% of InfraRed from the surface of the visor, away from the wearer. Ideal for hot working conditions, such as foundries, steel mills, and blast furnaces.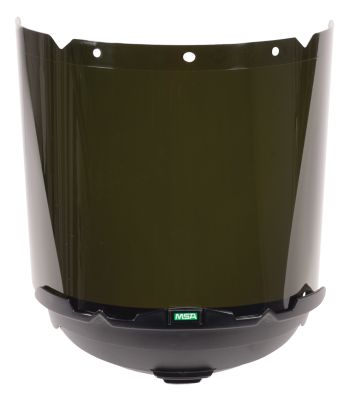 V-Gard® Visors for Welding, Cutting and Brazing Applications
V-Gard polycarbonate shaded visors are thick and molded to protect against damage from impact, elevated temperatures, weld spatter and infrared (IR) radiation. Ideal for autogenous welding, metal pouring, gas soldering and light cutting/brazing, they're engineered for heavy-duty use.

V-Gard Chin Protectors
V-Gard Chin Protectors work as a system with select V-Gard Visors, known as nitrometers, to help provide extra protection from impact and splash hazards to face and neck.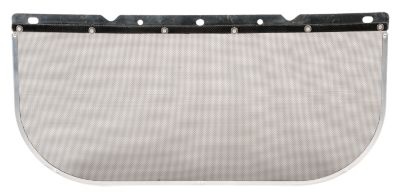 V-Gard® Mesh Visors for General Purpose Applications
MSA V-Gard Mesh Visors provide maximum ventilation in humid working conditions. Lightweight and durable – great for outdoor applications such as brush clearing and trimming. Ideal combination with helmet-mounted ear muffs.