Featured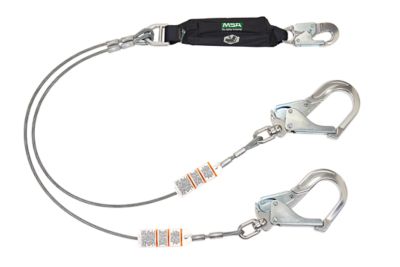 V-SERIES™ Leading Edge Safety Lanyard
The V-SERIES line of leading edge safety lanyards, has been tested over a .005" radius, steel edge - providing a shock absorbing lanyard option for leading edge work. The easy to identify Leading Edge symbol on the shock absorbing lanyard cover helps to make identifying lanyard type and application easier.
Featured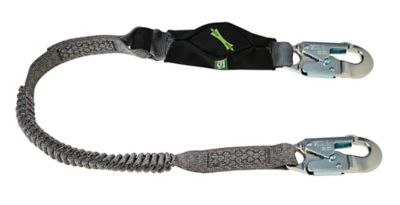 V-SERIES Stretch Shock Absorbing Lanyard
Its light-weight and streamlined design offers complete protection while keeping arrest forces below ANSI and OSHA limits. The V-SERIES Stretch safety lanyard is raising the standard for shock-absorbing lanyards.
Featured

Workman® Energy-Absorbing Lanyard
When free-fall distance can exceed two feet, use a lightweight, low-profile Workman® Energy-Absorbing Lanyard. The energy absorber not only limits force on the body in a fall, but also on the anchor location. The shock absorber includes a clear, durable protective cover over the labels to increase service life and allow for easy inspection.
Featured

Restraint Lanyards
MSA offers several types of reliable restraint lanyards, which are primarily used for travel restriction and work positioning.