Rescue Kits
A specialized rescue product designed for extreme cases in which a rescuer needs to be lowered head-first into a confined space to perform a rescue. The Confined Space/Head First Extraction System (HFES) allows the rescuer to be lowered comfortably into a confined space head first, harness the victim, and raise both victim and rescuer out of a confined space. Consists of an adjustable lifting strap, an adjustable victim strap, one pair of ankle harnesses, two carabineers, and a storage bag. This small, compact system can be used with any confined space retrieval equipment such as tripods and davits.
Discontinued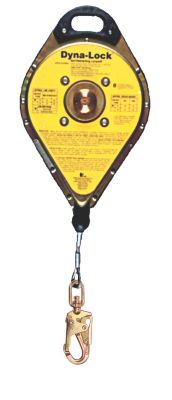 Dyna-Lock® Self-Retracting Lanyard
The MSA Dyna-Lock® Self-Retracting Lanyards (SRL) are fast-acting fall arresters that limit free-fall distance, deceleration distance and fall arrest forces while allowing user freedom of movement. The Dyna-Lock SRL is ideal for climbing applications where vertical mobility is needed.
Discontinued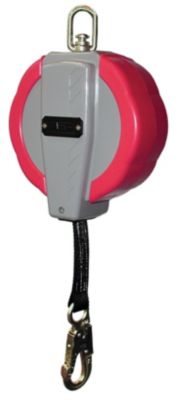 Aptura™ LT 30 Self-Retracting Lanyard
With its solid design and fast-acting brake mechanism, you can be confident that the Aptura™ LT 30 SRL will be there for you when you need it most. MSA has set a new standard in the mechanical fall protection market with the Aptura LT 30 Self-Retracting Lanyard (SRL). These features and more combine to deliver the lightest weight, most versatile SRL available on the market today.