Featured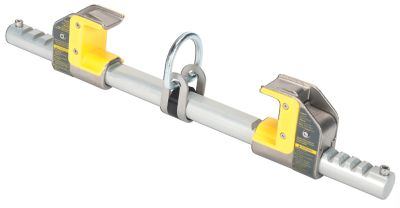 Featured
Freestanding Constant Force® Post
MSA's Latchways® Freestanding Constant Force post provides assured worker safety at height where there is an occasional or temporary requirement to access flat roofs or structures.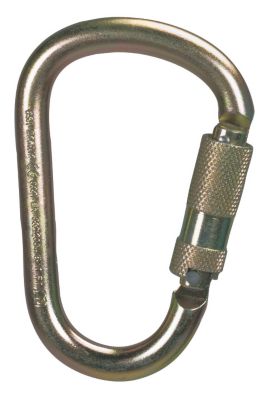 Carabiners
MSA offers a wide variety of carabiners for almost every application. All carabiners have a minimum breaking strength of 5,000 lbs/22,24 kN.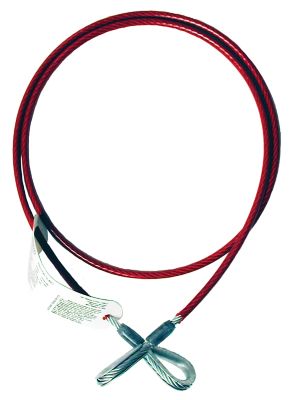 Cable Sling
Intended to be used in a basket configuration only, the Cable Sling is approved for use by one person at a time with approved systems. Two strands of cable sling must be of equal length to ensure an even distribution of a load.
Roof Anchors
Available in permanent or reusable models, roof anchors provide an anchor point for personal fall arrest systems on roofs for maintenance work, repair, and new construction.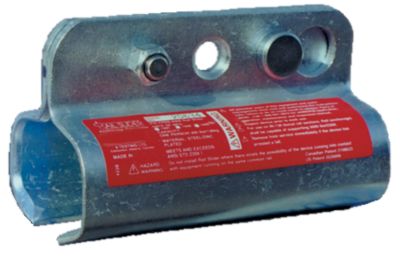 Rail-Slider Anchorage Connector
This device is easily and quickly installed anywhere along an approved anchorage (rail). The Rail Slider™ Anchorage Connector will move along the rail, pulled by the worker's lanyard/harness. No unhooking and re-hooking of the lanyard is required when changing work locations. The rail slider consists of a pair of rail profile plates, which interlock via a set of receiving bolts. A lanyard is attached to an approved carabiner securing the profile plates to the crown of the rail.
Vertical Beam Clamp
Designed for use on both vertical and horizontal i-beams to create a fixed anchor point. Unlike traditional vertical rail sliders that will rest at the lowest position, the Vertical Beam Anchor can be fixed at any height to support reduced free fall and lower fall clearance requirements.