Featured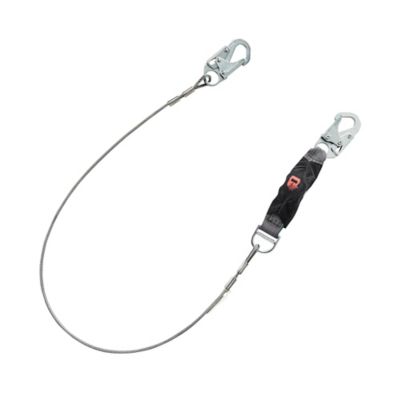 V-SERIES Welding Shock Absorbing Lanyard
Specially designed for high-heat applications, The V-SERIES Welding® Energy-Absorbing Lanyards features a kevlar/nomex  cover to support increased product life by protecting labels and energy absorber. Additionally,  the easy to identify high heat symbol on the cover helps to make product selection simple. The compact energy absorber creates a light weight lanyard for reduced fatigue on the job.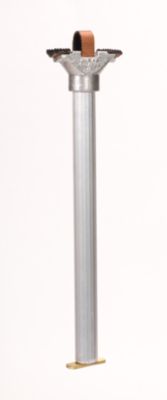 Tool Holders
MSA ergonomic Tool Holder and Hands-Off Chisel Grip eliminate awkward hand positioning. Vibration absorbing technology permits faster, safer, and more accurate work.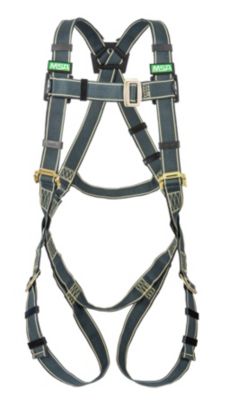 Gravity® Harnesses
Gravity series harnesses meet the needs of workers in specialty environments of specific work applications such as high heat, welding, corrosion, rescue, rigging and suspension. The  Gravity® Coated Harness uses a special urethane web coating to resist stains and wear and tear that are common when working in dirty environments.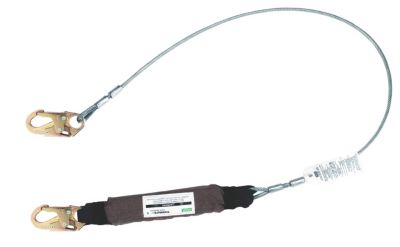 Thermatek Energy-Absorbing Lanyard
Specially designed for high-heat applications, Thermatek Energy-Absorbing Lanyards feature a Tuffweld protective cover over the shock-absorber and a Kevlar® back-up strap inside the shock-absorbing pouch. Energy Absorbing Lanyards connect the back (dorsal) D-ring of MSA full-body harnesses to a qualified anchorage and anchorage connector.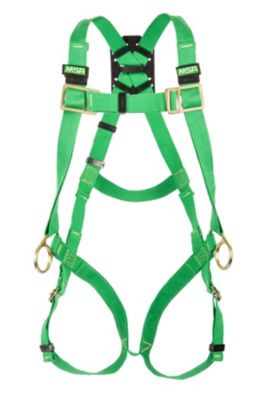 Thermatek Harnesses
With chemical- and heat-resistant Kevlar®/Nomex® blend webbing, the Thermatek full body, vest-style harness is an effective fall arrest solution. Features webbing and stitching in contrasting colors for easier inspection, and Qwik-Fit leg straps for easy connection.