Featured
Latchways Personal Rescue Device®
The MSA Latchways® PRD is a lightweight, unobtrusive personal rescue device that is an integrated full body harness system for self-rescue. In the event of a fall the device lowers the person gently to the ground in a controlled descent.
Featured
V-TEC™ Mini Personal Fall Limiter
The V-TEC Mini retactable lanyard is the most compact & lightweight self-retracting lanyard ever developed using multiple spring radial energy-absorbing technology. This new design eliminates the need for an external energy-absorber outside of the housing making it the smallest retractable lanyard on the market.
Featured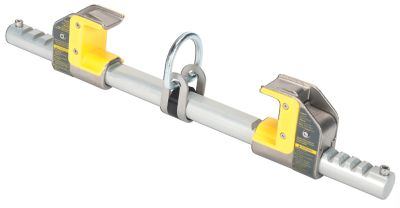 Latchways Leading Edge SRL
The Latchways Leading Edge Retractable Lanyard  range offers a dependable means of fall protection for leading & sharp edge and overhead use. Specifically designed for use in a number of different leading & sharp edge applications, the Latchways Leading Edge self-retracting lifeline utilizes modern engineering and innovative design, they are the most advanced leading edge self-retracting lifelines available.
Latchways Arc Flash Personal Fall Limiter
Using multiple spring radial energy-absorbing technology, this new design eliminates the need for an external energy-absorber outside of the housing. Suitable for use in work applications where arc flash hazards are present.
Latchways WinGrip® Vacuum Anchor
The Latchways WinGrip is a vacuum anchor fall protection system for use in aircraft manufacturing and maintenance, as well as a variety of other environments and industrial applications. WinGrip is safe and flexible, it can be used on the fuselage, stabilisers and wings; the system is quick to install, simple to use and is suitable for work inside the hangar and outside on the apron.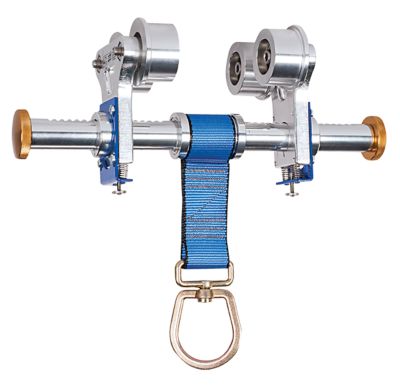 Beam Trolley
The Beam Trolley is a moveable anchorage connector designed to support either personnel or material. Trolley consists of a carriage with four wheels containing anti-friction bearings that are connected to aluminum housings and to a steel cross bar. Cross bar provides an anchorage point for attaching fall protection equipment. Trolley can be positioned anywhere along an overhead beam to provide mobility in a horizontal direction, and fits the support beam as specified by the user.