Featured
Gravity® Temporary Horizontal Lifelines
MSA's newly enhanced Gravity Temporary Horizontal Lifelines offer unique, exclusive bypass shuttles enabling two workers to share a line and pass each other while maintaining 100% tie-off. The Gravity Temporary Synthetic Horizontal Lifeline, designed for easy installation and removal, suits many applications. System mounts to any suitable 5,000-lb-rated anchorage point and uses many standard components. Integral line tensioner helps to ensure proper lifeline tensioning.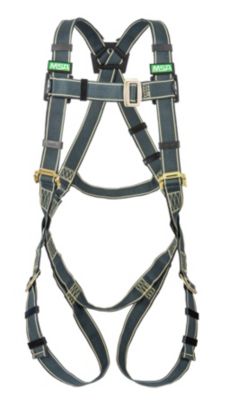 Gravity® Harnesses
Gravity series harnesses meet the needs of workers in specialty environments of specific work applications such as high heat, welding, corrosion, rescue, rigging and suspension. The  Gravity® Coated Harness uses a special urethane web coating to resist stains and wear and tear that are common when working in dirty environments.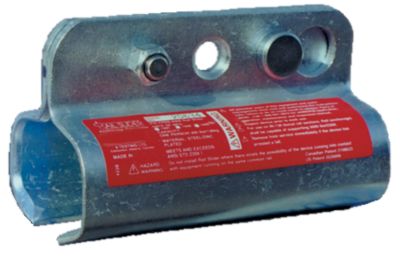 Rail-Slider Anchorage Connector
This device is easily and quickly installed anywhere along an approved anchorage (rail). The Rail Slider™ Anchorage Connector will move along the rail, pulled by the worker's lanyard/harness. No unhooking and re-hooking of the lanyard is required when changing work locations. The rail slider consists of a pair of rail profile plates, which interlock via a set of receiving bolts. A lanyard is attached to an approved carabiner securing the profile plates to the crown of the rail.