Featured
Latchways Personal Rescue Device®
The MSA Latchways® PRD is a lightweight, unobtrusive personal rescue device that is an integrated full body harness system for self-rescue. In the event of a fall the device lowers the person gently to the ground in a controlled descent.
Featured
V-TEC™ Mini Personal Fall Limiter
The V-TEC Mini retactable lanyard is the most compact & lightweight self-retracting lanyard ever developed using multiple spring radial energy-absorbing technology. This new design eliminates the need for an external energy-absorber outside of the housing making it the smallest retractable lanyard on the market.
Featured
Rescue Utility System
The Rescue Utility System is primarily used for raising and lowering people or equipment in rescue and industrial work access and ideal for confined space applications. A 4:1 rescue pulley system Pulleys are equipped with a built-in anti-reversing lock. Offers rapid deployment, is virtually maintenance free, and is rated for two-person load.
Latchways Leading Edge SRL
The Latchways Leading Edge Retractable Lanyard  range offers a dependable means of fall protection for leading & sharp edge and overhead use. Specifically designed for use in a number of different leading & sharp edge applications, the Latchways Leading Edge self-retracting lifeline utilizes modern engineering and innovative design, they are the most advanced leading edge self-retracting lifelines available.
TechnaCurv® Harnesses
The TechnaCurv® Full Body Harnesses offer features never seen before in full-body harnesses: Curvilinear comfort system, Visco-Elastic shoulder padding, and Sorbtek fabric on the shoulder and sub-pelvic pads. The harness is designed with downward adjusting torso straps on most models to ease fitting. 
Latchways Arc Flash Personal Fall Limiter
Using multiple spring radial energy-absorbing technology, this new design eliminates the need for an external energy-absorber outside of the housing. Suitable for use in work applications where arc flash hazards are present.
Latchways WinGrip® Vacuum Anchor
The Latchways WinGrip is a vacuum anchor fall protection system for use in aircraft manufacturing and maintenance, as well as a variety of other environments and industrial applications. WinGrip is safe and flexible, it can be used on the fuselage, stabilisers and wings; the system is quick to install, simple to use and is suitable for work inside the hangar and outside on the apron.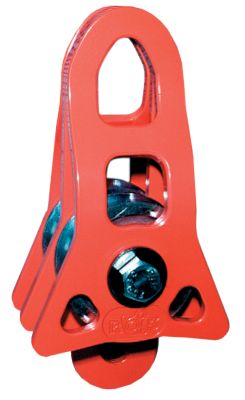 Pulleys
The RQ3 Pulley and Mini-Knot Passing Pulley are designed with the professional rescue team in mind. High-grade aluminum side plates and sheaves, oilite bearings, stainless steel bolts, washers and lock nuts make the Suretyman RQ3 Pulleys some of the best available. The Mini-Knot Passing Pulley provides ample room for knots to pass