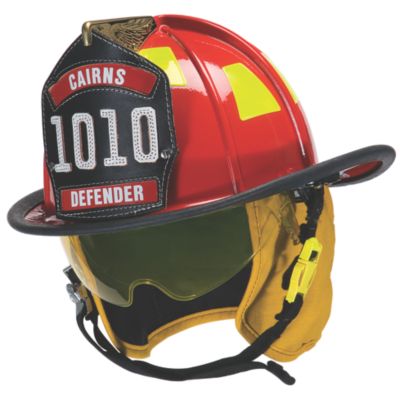 Defender® Visor for Cairns® 1010 and 1044 Helmets
The Defender Visor stays clean inside your fire helmet until needed for overhaul and non-IDLH search-and-recovery. Sleek and attractive design allows for fast, easy raising and lowering of the fire helmet visor even with gloved hands.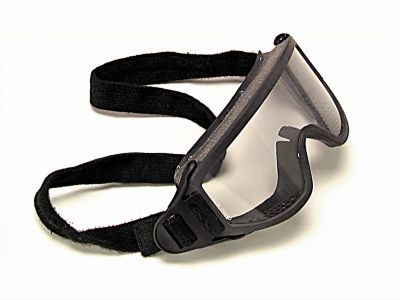 Cairns Firefighter Goggles
Constructed of flame-retardant material and certified to withstand temperatures up to 500°F for up to five minutes. Features easy lens replacement, anti-fog, anti-scratch coatings, and ballistic-grade, optically correct lenses. These Firefighter Goggles are easy to don and doff, even with gloved hands. Choose from InnerZone One, InnerZone Two, InnerZone Three and ESS Fire Goggle models.
Cairns® Fire Helmet Fronts
Customized Leather Fronts, Shields and accountability patches available in both Standard and Passport configurations. Standard fronts (D-FRT) and Passport fronts (B-PST) available in multiple colors, sizes and configurations to fully customize your Cairns Fire Helmet. Three layers of Chrome-tanned leather: (1) 3 oz. center layer between (2) 4.5 oz. layers. Panel text is printed directly on the 3 oz. center layer of leather instead of Vinyl.