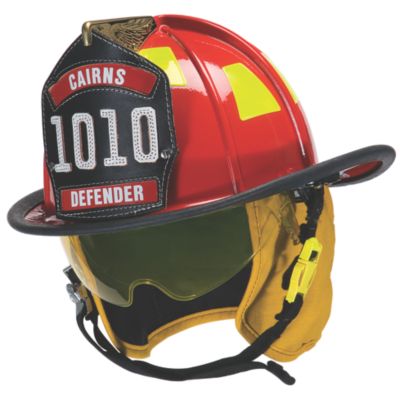 Defender® Visor for Cairns® 1010 and 1044 Helmets
The Defender Visor stays clean inside your fire helmet until needed for overhaul and non-IDLH search-and-recovery. Sleek and attractive design allows for fast, easy raising and lowering of the fire helmet visor even with gloved hands.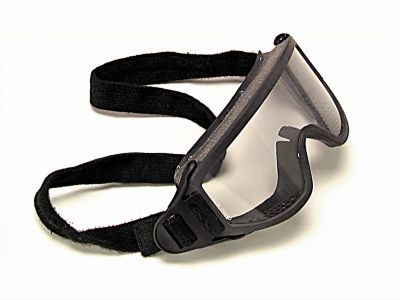 Cairns Firefighter Goggles
Constructed of flame-retardant material and certified to withstand temperatures up to 500°F for up to five minutes. Features easy lens replacement, anti-fog, anti-scratch coatings, and ballistic-grade, optically correct lenses. These Firefighter Goggles are easy to don and doff, even with gloved hands. Choose from InnerZone One, InnerZone Two, InnerZone Three and ESS Fire Goggle models.
Cairns® Fire Helmet Fronts
The lettering and panels are available in Scotchlite reflective material with millions of possible configurations available. Options include standard fronts and printed gold leaf fronts for the 4", 6", and 8" sizes.