Featured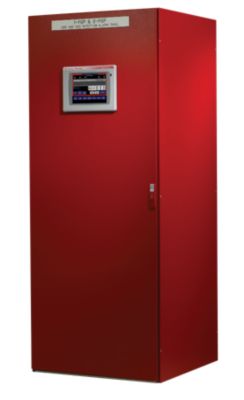 HazardWatch Fire and Gas System
An innovative, modular system that combines highly reliable programmable logic controller (PLC) technology with our advanced gas and flame field devices. It is highly scalable, making it suitable for small systems to large plant-wide applications. Offering intelligence, flexibility and reliability, the HazardWatch System's controller hardware configuration and software has been tested by Factory Mutual to verify NFPA 72 compliance.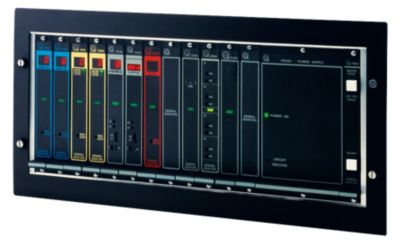 Zero Two Series Gas and Flame Detection System
Modular system offering the widest range of control cards for use in an integrated fire and/or gas detection system. The Zero Two Series system can monitor any combination of the following: combustible gas, H2S, toxic gas, ultrasonic, oxygen deficiency and flame detection. In addition, its open architecture allows the system to accommodate other sensing devices for tasks such as smoke detection, heat detection and manual call points.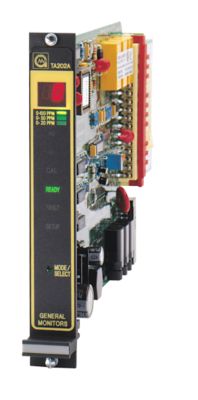 TA202A Single Channel H2S Trip Amplifier Module
The TA202A is a single-channel H2S Trip Amplifier Module for use with our H2S Intelligent Sensors. It is designed to monitor H2S in parts per million (ppm) levels and provide status indication and alarm outputs. Microprocessor-based electronics allow all options to be user selectable through front panel interface (mode / select switch and digital display).
Discontinued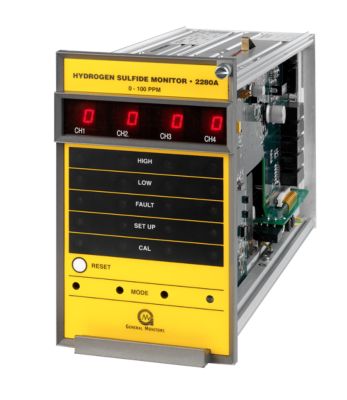 2280A Four Channel H2S Gas Monitor
The 2280A is a system for continuously monitoring H2S gas concentrations in four locations. The system consists of up to four remote mounted sensors and a solid state controller. The controller consists of four independent channels, each having its own circuitry. With a digital display, the 2280A shows hydrogen sulfide gas concentrations in ppm (parts per million) in the ranges of 0-20, 0-50, or 0-99 ppm for each channel.
Discontinued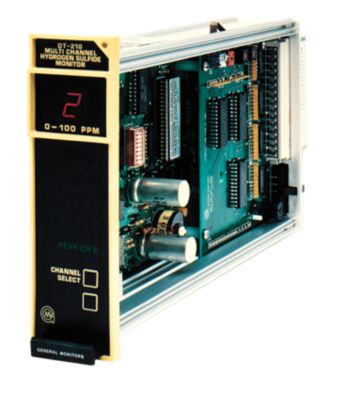 DT210 Eight Channel H2S Readout / Relay Module
The DT210 is an eight-channel Readout / Relay Module designed for use with up to eight of our remotely located H2S Intelligent Sensors. The front panel contains a digital display that indicates 0-20 ppm (parts per million), 0-50 ppm, or 0-99 ppm of the hydrogen sulfide gas monitored by the Intelligent Sensors.