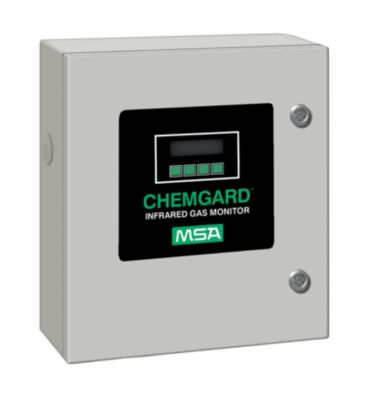 Chemgard® Photoacoustic Infrared Gas Monitor Series
The stable, durable Chemgard Photoacoustic Infrared Gas Monitor is purpose-built and detects minute amounts of a wide variety of gases. Three different enclosure styles ensure there is a configuration for wildly different situations. The instrument typically draws the gas sample via an internal pump, which allows the unit to be mounted in a convenient location if the area to be monitored is inaccessible. The unit can be expanded to monitor up to 8 locations, while an easy-to-read display shows gas concentrations and 3 levels of alarms.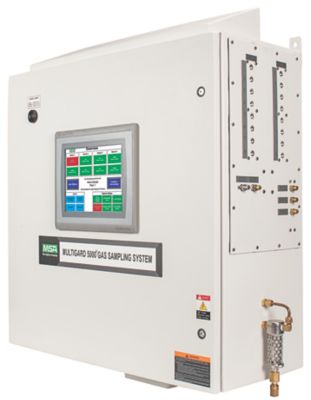 MultiGard™ 5000 Multipoint Gas Sampling System
The economical, efficient MultiGard 5000 Gas Sampling System uses auto-standardization and flexible sample point order to analyze gas from up to 32 locations. Maintenance and calibration are made easy because all the work is performed at a single location, while also ensuring personnel don't have to enter the monitored area. The unit directly connects to Modbus TCP/BACnet IP networks, which allows communication to other equipment or controllers. The system allows secure viewing at one's personal computer. The screen provides easy access to scroll-down menus and visual indicators of sensor condition.