Featured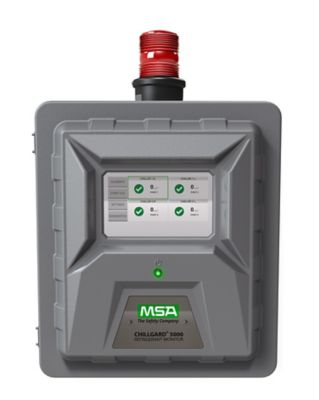 Chillgard® 5000 Refrigerant Leak Monitor
The Chillgard 5000 Refrigerant Leak Monitor provides the earliest level of detection of costly refrigerant gas leaks in mechanical equipment rooms. Sampling system with patented photoacoustic infrared (PAIR) technology detects leaks as low as 1 part per million (ppm). Intuitive, touchscreen user interface makes it easy to operate. Predictive maintenance and diagnostics keep you operational.
Featured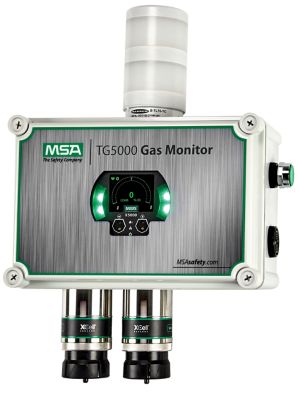 TG5000 Gas Monitor
The TG5000 Gas Monitor is an effective and economical solution to detecting combustible and toxic gases, as well as oxygen deficiency/enrichment, in wastewater, commercial and light industrial applications. The TG5000 helps personnel to work safely in these environments offering a variety of sensor and configuration options.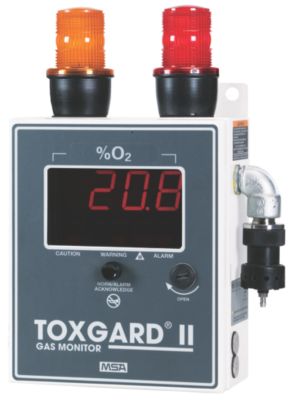 Toxgard® II Gas Monitor
Simply connect the convenient ToxGard II Gas Monitor to a power source and a remote sensor, and it's ready to detect toxic gases, combustible gases and oxygen deficiency. The indoor/outdoor unit is housed in a rugged NEMA 4X enclosure and features a large LED screen, three levels of alarm and a failsafe fault relay output.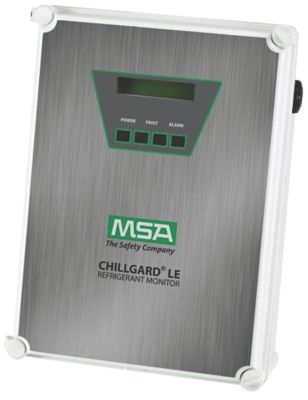 Chillgard® LE Photoacoustic Infrared Refrigerant Monitor
The Chillgard LE Photoacoustic Infrared Refrigerant Monitor is specifically designed for reliable detection of some of the most common refrigerants from up to four remote locations—with a minimum detection level of 20 ppm. Specifically designed to operate for months with virtually no zero drift.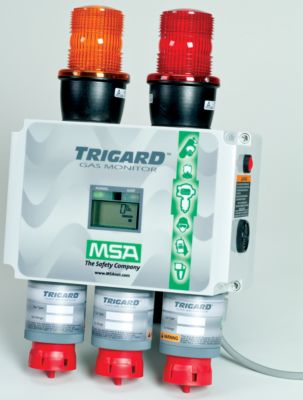 TRIGARD® Gas Monitoring System
Designed to meet a variety of demanding applications, from wastewater facilities, to light industry and commercial applications, the TRIGARD Gas Monitoring System features MSA's precision craftsmanship and detects chlorine, sulfur dioxide and other toxic and combustible gases. The adjustable-range unit also detects oxygen deficiency and enrichment. AC or DC powered, the system features a highly visible LCD screen and simple push-button calibration. Boasting sturdy NEMA 4X design and a single board, the unit offers multiple sensor mounting options. Our patented sensor disconnect-underpower feature allows all sensors to be replaced in hazardous areas without area declassification, while interchangeable smart sensors are pre-calibrated for installation right out of the box.
Discontinued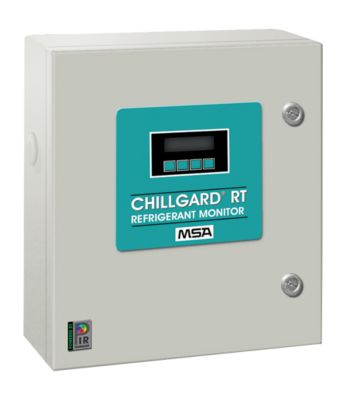 Chillgard® RT Refrigerant Monitor
Capable of detecting refrigerant gas down to 1ppm, the Chillgard RT Refrigerant Monitor is purpose-built to monitor up to eight remote areas — and is completely configurable to detect either a specific refrigerant or group of refrigerant gases. The Chillgard 5000 is the replacement for the Chillgard RT. See how easy it is to upgrade here.