Featured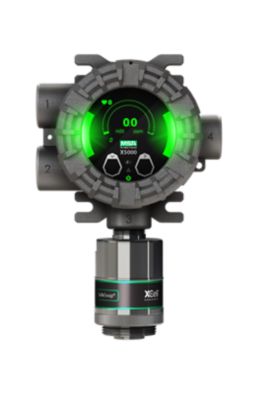 ULTIMA® X5000 Gas Monitor
The ULTIMA® X5000 Gas Monitor is the future of gas detection for oxygen, toxic and combustible gases. MSA XCell® gas sensors with TruCal® technology offer calibration cycles up to 18 months (local calibration respected). The gas transmitter's advanced, multi-lingual OLED display is easy to read and the unique touch-screen interface makes it simple to navigate.
Featured
Senscient ELDS™ Open Path Gas Detector
The Senscient ELDS laser-based open path gas detector is available for a wide range of toxic and flammable gases. The Senscient ELDS uses 'SimuGas' self-testing to eliminate employees entering hazardous areas for gas checks. Nuisance false alarms are virtually eliminated with its breakthrough Harmonic Fingerprint processing.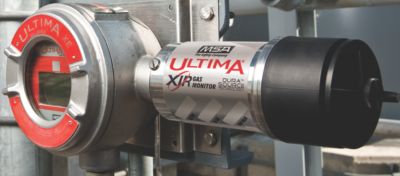 Ultima® XIR Gas Monitor
The microprocessor-based, infrared Ultima XIR gas detector is precisely engineered to continuously monitor for combustible gases and vapors. The unit features DuraSource Technology, which offers improved IR life, and a HART port for easy output access. The explosion-proof stainless steel monitor works indoors or outdoors and features infrared technology that eliminates the need for frequent calibrations. Its operations are based on dual-wavelength, heated-optics technology, which compensates for temperature, humidity and aging effects. The unit uses only one circuit board for increased reliability, and the sensor life isn't reduced by exposure to gas. The LCD screen provides scrolling information, while optional quick-check LEDs provide increased visibility.
Observer-i Ultrasonic Gas Leak Detector
Instantly detect pressurized gas leaks with this high-precision,  omni-direction acoustic detector utilizing Gassonic ultrasonic technology. Works even when traditional methods of gas detection are unsuitable or dependent on ventilation. Features Artificial Neural  Network (ANN) technology that distinguishes between real gas leaks and false  alarm sources without requiring any in-field training. The Observer-i UGLD provides an industry-leading detection range (up to 28 m) reducing the  number of detectors required. Ideal for use in complex, outdoor pipeline systems.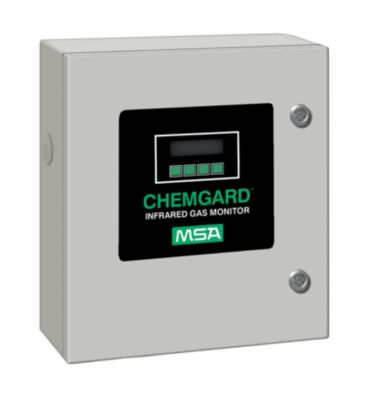 Chemgard® Photoacoustic Infrared Gas Monitor Series
The stable, durable Chemgard Photoacoustic Infrared Gas Monitor is purpose-built and detects minute amounts of a wide variety of gases. Three different enclosure styles ensure there is a configuration for wildly different situations. The instrument typically draws the gas sample via an internal pump, which allows the unit to be mounted in a convenient location if the area to be monitored is inaccessible. The unit can be expanded to monitor up to 8 locations, while an easy-to-read display shows gas concentrations and 3 levels of alarms.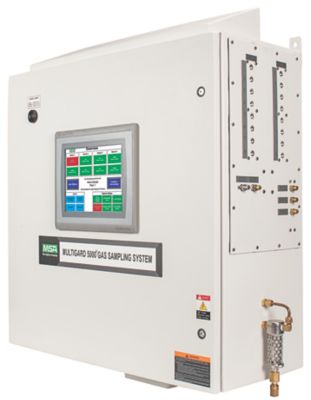 MultiGard™ 5000 Multipoint Gas Sampling System
The economical, efficient MultiGard 5000 Gas Sampling System uses auto-standardization and flexible sample point order to analyze gas from up to 32 locations. Maintenance and calibration are made easy because all the work is performed at a single location, while also ensuring personnel don't have to enter the monitored area. The unit directly connects to Modbus TCP/BACnet IP networks, which allows communication to other equipment or controllers. The system allows secure viewing at one's personal computer. The screen provides easy access to scroll-down menus and visual indicators of sensor condition.