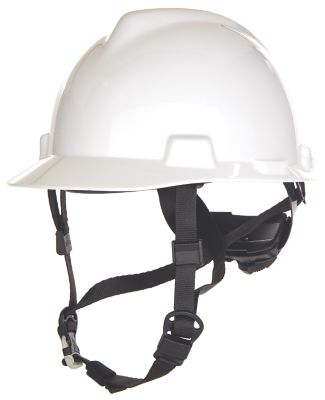 Chinstraps for MSA Hard Hats
Put and keep MSA helmets in their place with these comfortable, adjustable chinstraps. Available in two styles; suspension-attached and shell-attached.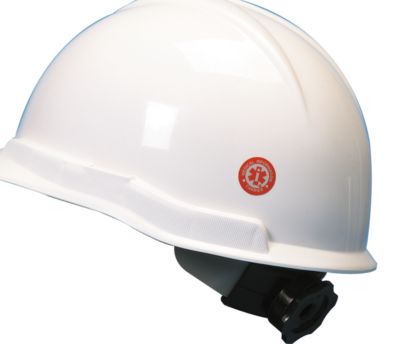 Medical Information Carrier System
This small, inexpensive hardhat accessory can save lives because it provides crucial medical and contact information in the event of an emergency. Tucks inside the helmet shell. Includes a polyolefin film data form, heavy-duty neon carrier, high-tech tape and reflective helmet decal. An MSA exclusive in industrial environments.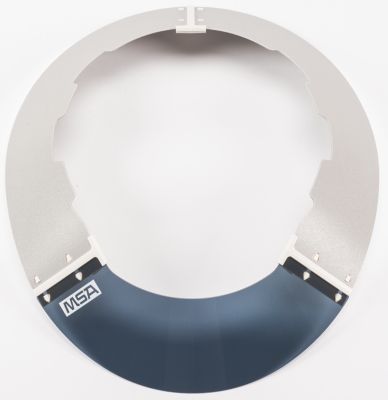 Sun Shields
Sun Shields extend the brim of  V-Gard and Topgard protective caps all the way around to help protect wearer's ears and neck from sun's rays. Made of ABS (front portion is polycarbonate, smoke tint).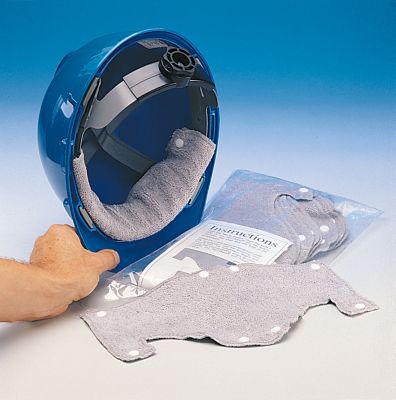 Terri-Band Sweatbands
Protect eyes and face from sweat and drips with these absorbent and comfortable sweatbands. Easily snaps into all MSA industrial helmets. Makes helmets fit better, too. Machine washable.