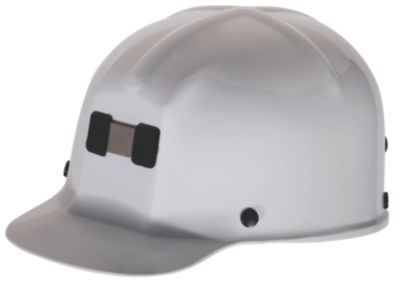 Comfo-Cap® Hard Hat
A favorite for head protection in the mining industry for its low crown clearance ideal for low-ceiling areas, the Comfo-Cap offers two suspenstion options and comes standard with a lamp bracket and cord holder.
Topgard® Hard Hat Cap Style
Made of durable polycarbonate and featuring a uniridge design, these caps are specialty designed for use by utilities and other industries where head protection with dielectric protection is necessary. Retains limited resistance to top impact or penetration over a wide range of temperatures. Available in slotted or non-slotted design in a variety of colors.