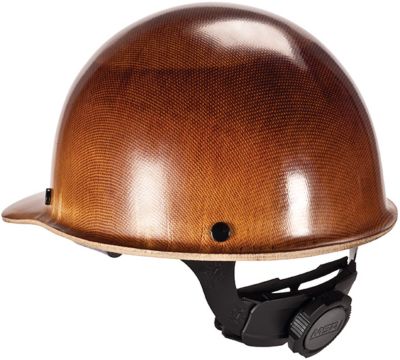 Skullgard® Hard Hat Cap Style
Designed to offer outstanding protection in hot and dangerous industries, the Skullgard Protective Cap sets the standard for environments such as steel mills. Skullgard helmets have been tested to radiant heat loads producing temperatures up to, but not exceeding, 350F.
Thermalgard® Hard Hat Cap Style
When workers need a helmet with elevated temperature capability, the Thermalgard® Protective Cap provides protection in a high-strength, smooth crown helmet. The glass-reinforced nylon shell has a beaded edge for improved rigidity. Slots in the cap allow for mounting hearing protection muffs, welding shields, and faceshields.