Featured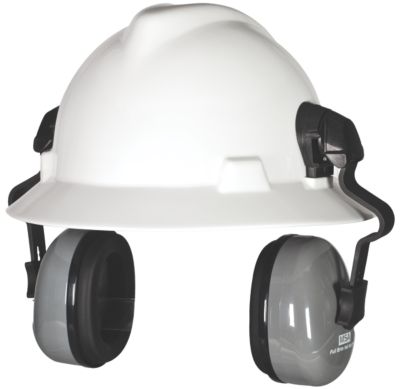 SoundControl SH for Full Brim Hat (NRR 25 dBA)
MSA introduces Sound Control SH, a compatible ear muff that is designed to fit snugly into the new accessory slots on the MSA V-Gard® Slotted Hard Hat. Sound Control SH ear muffs have been tested and evaluated for quality, attenuation and effectiveness in combating workplace noise.  
Featured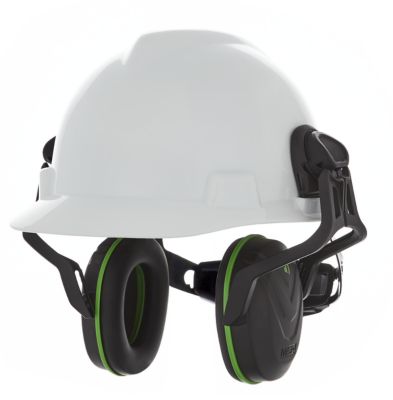 V-Gard® Cap Mounted Hearing Protection
For industrial workers, the V-Gard Cap Mounted Hearing Protection Line delivers enhanced comfort and top of the line performance with upgrades in fit and style all without compromising the quality expected from the V-Gard brand.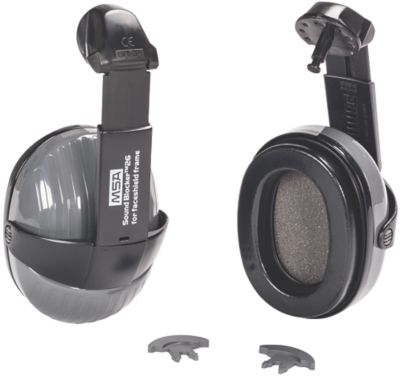 Helmet-Mounted for Non-Slotted Caps, Passive
The MSA Classic Hearing Protection line offers five helmet-mounted options for slotted and non-slotted MSA caps. The classic line offers lightweight, low-profile cups with various protection levels for low to loud noise worksites.
left/RIGHT™ Cap-Mounted, Passive
The MSA left/RIGHT™ Ear Muffs have dedicated right and left ear cups that are designed to fit ears of all shapes and sizes which offers increased comfort and protection. *The NRR or dBA may vary depending on the hardhat your hearing protection is being attached to. Please reference the hearing protection user manual for specific performance ratings