Featured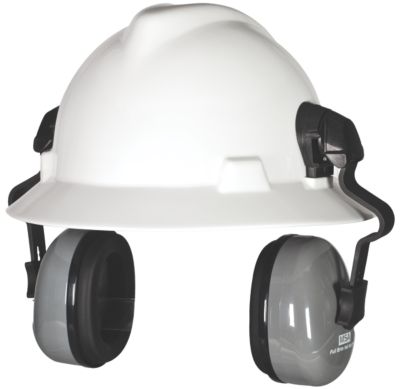 SoundControl SH for Full Brim Hat (NRR 25 dBA)
MSA introduces Sound Control SH, a compatible ear muff that is designed to fit snugly into the new accessory slots on the MSA V-Gard® Slotted Hard Hat. Sound Control SH ear muffs have been tested and evaluated for quality, attenuation and effectiveness in combating workplace noise.  
Featured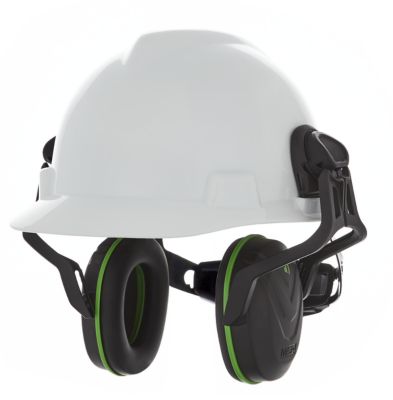 V-Gard® Cap Mounted Hearing Protection
For industrial workers, the V-Gard Cap Mounted Hearing Protection Line delivers enhanced comfort and top of the line performance with upgrades in fit and style all without compromising the quality expected from the V-Gard brand.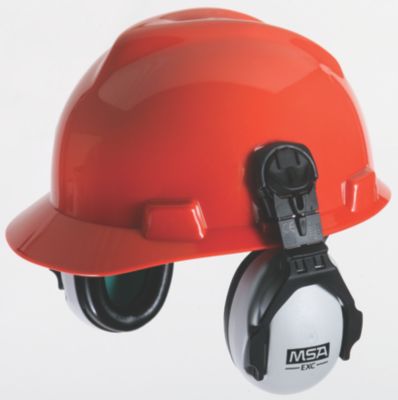 EXC Cap Mounted Earmuff
Comfortable for all-day wear with unique injection molded inserts providing excellent attenuation and maximum space for the ears inside the cup. Features a spring design that offers low pressure tension and a high level of comfort. *The NRR or dBA may vary depending on the hardhat your hearing protection is being attached to. Please reference the hearing protection user manual for specific performance ratings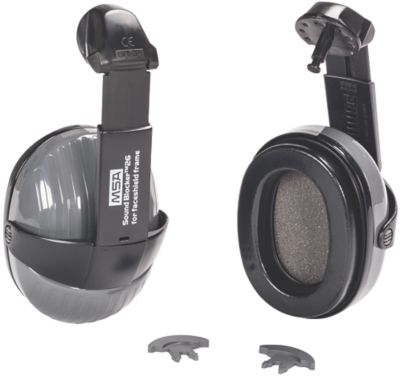 Helmet-Mounted for Non-Slotted Caps, Passive
The MSA Classic Hearing Protection line offers five helmet-mounted options for slotted and non-slotted MSA caps. The classic line offers lightweight, low-profile cups with various protection levels for low to loud noise worksites.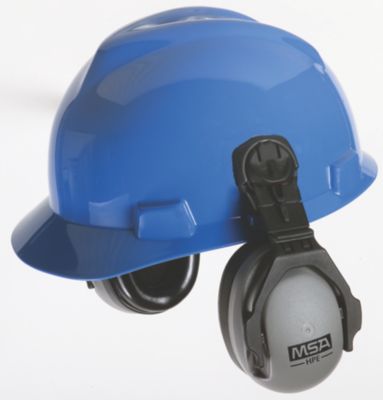 HPE Cap Mounted Earmuff
Providing the highest-rated protection available for low-frequency environments, the MSA HPE Cap Mounted Muffs are designed specifically for very high noise levels and is ideal for airfields, power plants and other areas with intense noise. Super-soft ear cushions guarantee all-day comfort while ensuring full-time protection. *The NRR or dBA may vary depending on the hardhat your hearing protection is being attached to. Please reference the hearing protection user manual for specific performance ratings
left/RIGHT™ Cap-Mounted, Passive
The MSA left/RIGHT™ Ear Muffs have dedicated right and left ear cups that are designed to fit ears of all shapes and sizes which offers increased comfort and protection. *The NRR or dBA may vary depending on the hardhat your hearing protection is being attached to. Please reference the hearing protection user manual for specific performance ratings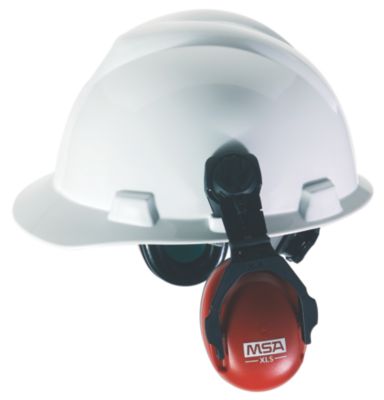 XLS Cap Mounted Earmuff
Featuring a spring design for a high level of comfort, the cost-efficient XLS Cap-Mounted Muffs provides excellent protection in loud environments. The molded inserts provide maximum space for the ears within the cups, while three distinct wearing positions provide flexibility and ensure a tight fit. *The NRR or dBA may vary depending on the hardhat your hearing protection is being attached to. Please reference the hearing protection user manual for specific performance ratings