Featured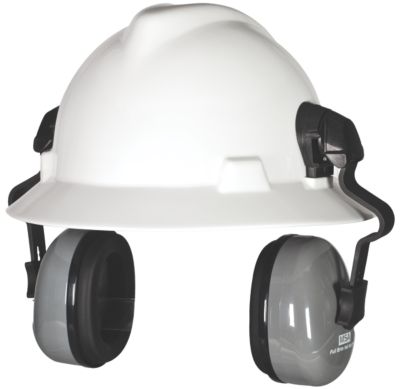 SoundControl SH for Full Brim Hat (NRR 25 dBA)
MSA introduces Sound Control SH, a compatible ear muff that is designed to fit snugly into the new accessory slots on the MSA V-Gard® Slotted Hard Hat. Sound Control SH ear muffs have been tested and evaluated for quality, attenuation and effectiveness in combating workplace noise.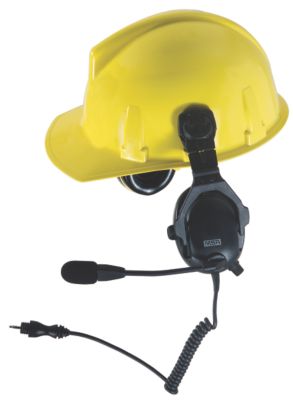 Connect-by-Cable Communication Headsets
Connect by Cable (CbC) products are designed for industrial users working in high noise environments. They offer versatility along with the hearing protection, providing clear communication with ambient listening, instant impact noise protection and a noise-canceling flexible microphone. Cable connection is hardwired to the communication radio headset for two-way communication.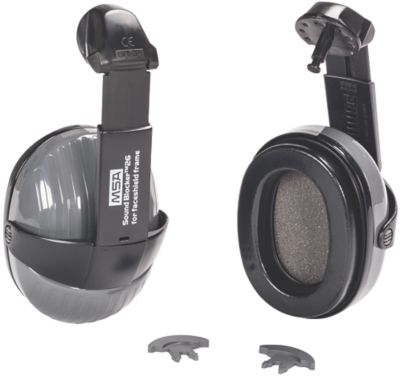 Helmet-Mounted for Non-Slotted Caps, Passive
The MSA Classic Hearing Protection line offers five helmet-mounted options for slotted and non-slotted MSA caps. The classic line offers lightweight, low-profile cups with various protection levels for low to loud noise worksites.
left/RIGHT™ Cap-Mounted, Passive
The MSA left/RIGHT™ Ear Muffs have dedicated right and left ear cups that are designed to fit ears of all shapes and sizes which offers increased comfort and protection. *The NRR or dBA may vary depending on the hardhat your hearing protection is being attached to. Please reference the hearing protection user manual for specific performance ratings