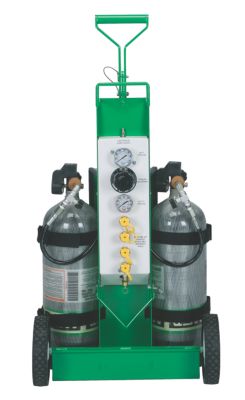 Compressed Airline Accessories
MSA compressed airline accessories help ensure proper air supply. Our pressure regulator helps maintain desired operating pressure, while our manifolds supply single source air to up to four respirators. MSA compressed airline accessories are designed especially for use with MSA airline systems.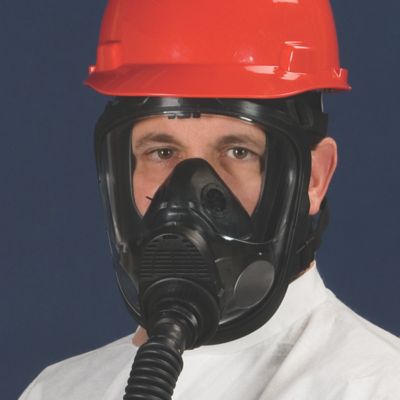 Constant Flow Airline Respirator
This Type C, supplied-air respirator supplies a continuous flow of air to the face piece from an external source. The complete assembly is available with the Advantage® 4000 face piece, plus breathing tube, web support belt and air flow control valve. Use only in non-IDLH environments.
Quick-Disconnects and Adapters
These assemblies connect air supply hoses to the manifold and air source. Locking-type quick disconnects are available to interconnect lengths of air supply hose. With locking quick-disconnects, use up to 12 sections of hose to make up the maximum length.