PremAire® Cadet Escape Respirator
This combination supplied-air respirator with SCBA is designed especially for escape. Versatile, comfortable and affordable, it features a single-assembly first-stage regulator and cylinder valve. Small in size and profile, this one is ideal for working in tight places.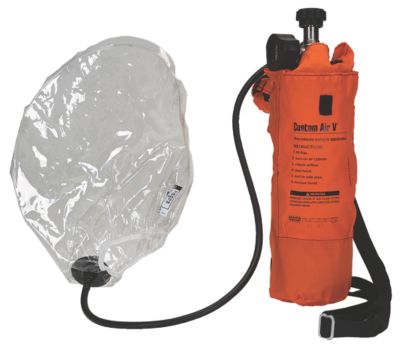 Custom Air V® Escape Respirator
Escape toxic gasses, vapors or oxygen deficiency with this quick-use, hooded emergency respirator. Features a high flow rate of 72 liters per minute (lpm) and a continuous flow of air from the compressed air cylinder. The flexible urethane hood reduces fogging and fits over eyeglasses and facial hair. Lightweight and easy to carry, the unit also mounts on a wall, as needed.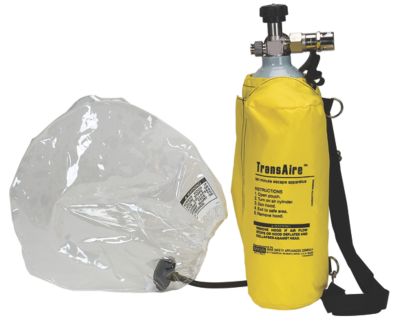 TransAire® 5 and TransAire® 10 Escape Respirator
These self-contained devices help personnel escape dangerous and deadly atmospheres, including those with high concentrations of toxic gases or vapors or oxygen deficiency. Low profile, lightweight, and easy to carry, these escape respirators feature one-control operation for a swift exit.