AHR Expo 2022
See What's Possible
Look no further than MSA and Bacharach!
Two great companies, both helping to keep people, places, and our planet safe for 100+ years, are now united in our pursuit of safety.
Together, MSA and Bacharach provide industry leading solutions that help commercial facilities and equipment owners protect their assets and easily connect their equipment.
See what's possible at Booth C4128.
Learn More
Join an MSA expert for an AHR Presentation
Cloud Data for Remote Connectivity, Notification, and Visualization
Free to all registered AHR Expo Attendees
Customer needs are rapidly evolving when it comes to access of device data. To meet these demands, data for everything from alarm status to calibration notifications must be easy to access and simple to understand – all while also maintaining secure information management. Access to this information in real-time from anywhere helps ensure that time-sensitive issues can be addressed quickly, and that device management and efficiency can also be improved.
Learn more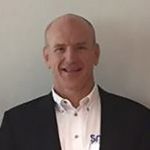 Richard Theron
Product Manager, MSA Safety
Tuesday, February 1 @ 1:15 PM
New Product & Technology Theater,
Theater C - N11936