Be Prepared and Protected with MSA Respiratory Products
Talk to us about the respiratory products your program needs
Request Info  
Elastomeric Reusable Half-Mask Respirators and Powered Air Purifying Respirators (PAPR) Solutions
Anticipating surge and stockpile needs for future emergency response means being ready with several layers of respiratory protection – including elastomeric respirators – that are designed for reuse, and can be repeatedly cleaned, disinfected and placed back into service.
MSA can help you prepare with both the elastomeric reusable half-mask respirators and Powered Air Purifying Respirators (PAPR) that are core components to emergency response preparedness.
MSA's Made-in-America APR and component parts, broad distribution network, and strong U.S. supply chain position us well to be your trusted partner in safety preparedness. And our proven track record of federal compliance has enabled us to prepare government, industrial, and healthcare sectors to face hazardous and life-threatening situations for decades.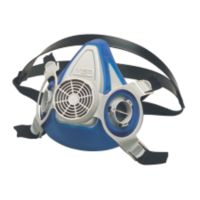 Advantage® 200 LS Half-Mask Respirator
The Advantage 200 LS is a comfortable, efficient and economic half mask. It is ideal for applications where workers are exposed to various hazards from job to job, such as high concentrations of fumes, mists and gases.
View Details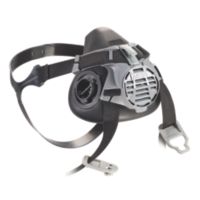 Advantage® 420 Half-Mask Respirator
With its UniBond over-mold facepiece, AnthroCurve™ face seal, and low profile design, the Advantage 420 Respirator is the superior option for respiratory protection.
View Details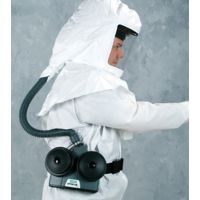 OptimAir® TL PAPR
The low-profile OptimAir® TL Powered Air-Purifying Respirator combines state-of-the-art design with superior "smart" features.
View Details
More Respiratory Resources
One elastomeric could do the work of hundreds of N95s, maybe thousands, and would occupy a fraction of the storage space.
...studies began showing elastomeric masks to be more cost-effective and protective during a pandemic situation...Over time, the elastomeric masks cost 10 times less.
Request More Information About Respiratory Products
Fill out the form, and an MSA safety expert will contact you to discuss the respiratory products your program needs.
Thank you for contacting us! MSA will be in touch shortly.