Where Innovation Meets Tradition
MSA Cairns®
Where Innovation Meets Tradition
MSA Cairns®
10-Year Warranty
When you purchase an MSA Cairns Fire Helmet, not only do you receive a durable product, but also a 10-year lifetime warranty that the product will be free from defects in materials and/or faulty workmanship.1 When you factor in the quality, ease of maintenance, and unique safety features found ONLY in MSA Cairns Fire Helmets, it's easy to see why firefighters are fiercely loyal to the MSA Cairns brand.
Source: 1 10-year warranty applies only to MSA Cairns helmets manufactured on or after January 1, 2015. For details on MSA Cairns Fire Helmet 10-Year Warranty, please see MSAFire.com.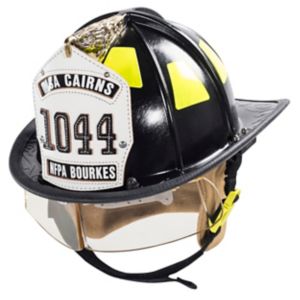 Cairns® 1010/1044
MSA Cairns 1010 fire helmet is the perfect combination of durability and performance. Constructed from through-color fiberglass composite material, this high-performance, luster finish design resists cracking and chipping.
Cairns® Community
Learn how Cairns Helmets have developed over the years and read stories from other Cairns users.
Go to Cairns Community »