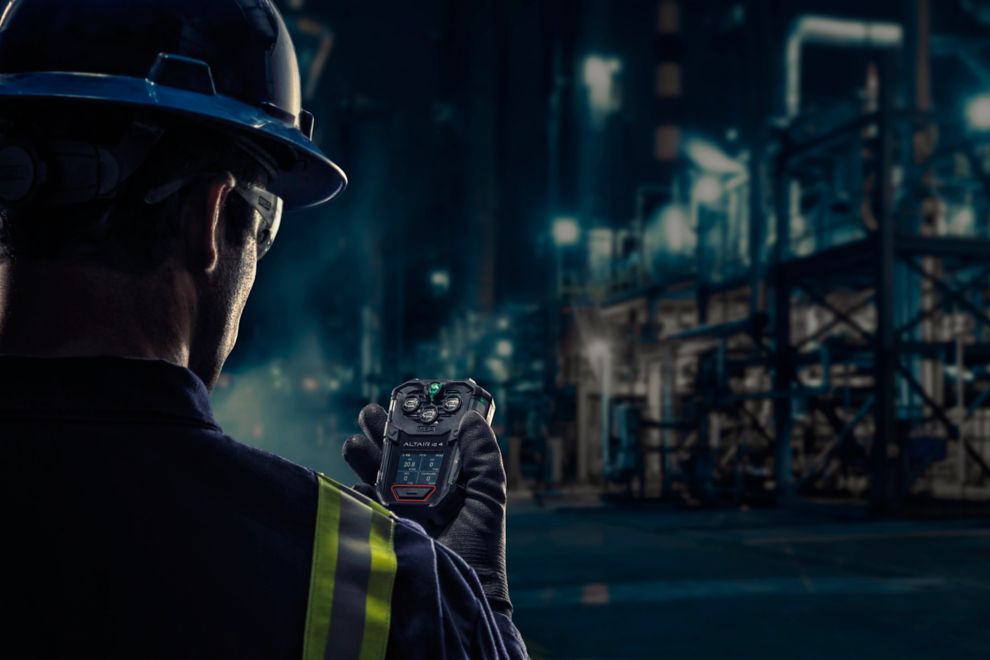 The MSA Connected Work Platform
We live in a connected world. But in the workplace, the technology that enables connectivity is often under-utilized or missing altogether. Until now.
We call it the MSA Connected Work platform, driven by the ALTAIR io™ 4 Gas Detection Wearable.
Request a Discovery Meeting
HELP REDUCE RISK. BOOST PRODUCTIVITY.
HELP REDUCE RISK. BOOST PRODUCTIVITY.
There are millions of workplace injuries every year, along with countless lost hours of productivity. The MSA Connected Work platform builds connections between workers and worksites, providing actionable data that helps safety managers create safer and more efficient work environments.
A stronger, proactive culture of safety and performance starts here.
GET CONNECTED.
STAY PROTECTED.
Workplace injuries affect everyone—costing employers billions in workers' comp and lost productivity every year. And most are preventable.
Why Connected Work
Request a Discovery Meeting
Interested in the Altair io 4? Fill out the form below and an MSA safety expert will be in touch.
Thank you! An MSA representative will be in touch soon.