Test the products at your worksite, with your coworkers, on your own time, so you can see and feel the difference for yourself.
Eligible Products Include:
NEW

Cable Temporary Horizontal Lifeline
V-SERIES™ Full-Body Harnesses
V-TEC™ SRLS and Mini PFLs
V-SHOCK™ Mini PFLs
V-EDGE™ PFLs and SRLs
New
Now Available to Dare to Compare:
NEW Cable Temporary Horizontal Lifeline
MSA's Cable Temporary Horizontal Lifeline's intuitive and completely toolless installation allows for a 75% faster install compared to traditional cable systems.
Integrated locking and tensioning mechanism on the handle eliminates the need for nuts, bolts, and wrenches.
Clear visual indicators show when the system is locked, tensioned, and ready for use.
Patented bypass shuttles help 2 users maintain 100% tie-off, increasing mobility without sacrificing safety.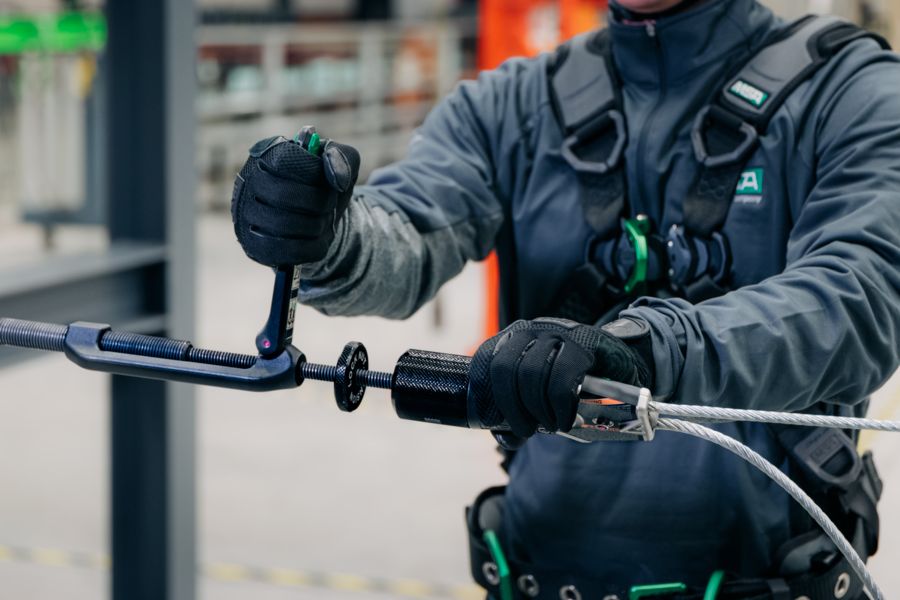 V-SERIES Harness Line
Every MSA V-SERIES™ harness delivers exceptional comfort, so you can focus on your work – not your harness. The exclusive racing-style buckle allows for a close, comfortable-fitting harness while providing increased flexibility and movement on the job. With the pull-down adjustment, you can achieve the right fit for you. V-SERIES harnesses come in a variety of size options, from x-small to x-large.
More Fall Protection Resources
Request free sample
Complete the form and an MSA safety expert will contact you soon to discuss your options prior to purchase.
Thank you! An MSA representative will be in touch.